Revue
Neuf
The 9 historical numbers
in facsimile in a box
DISCOVER THE HISTORY OF NEUF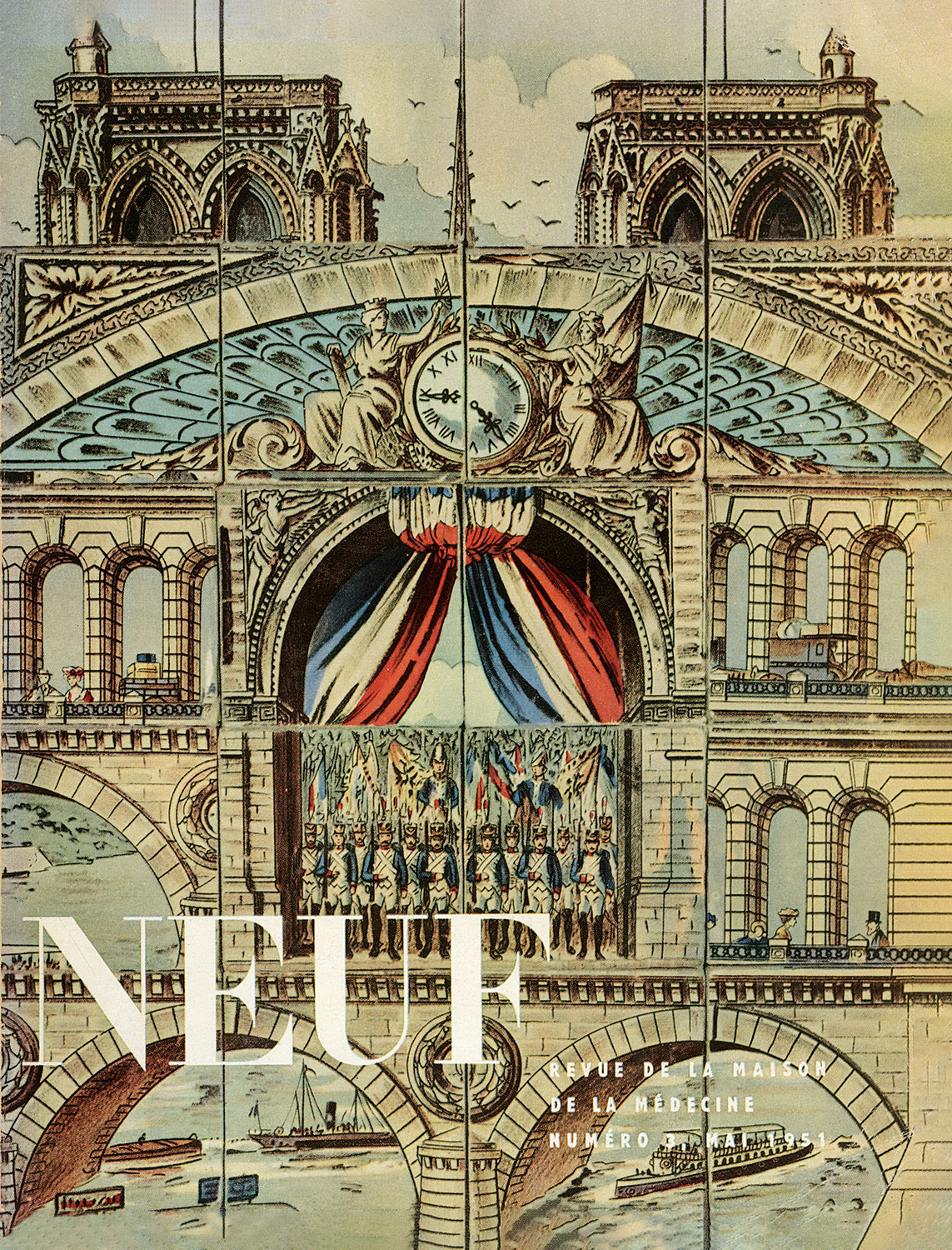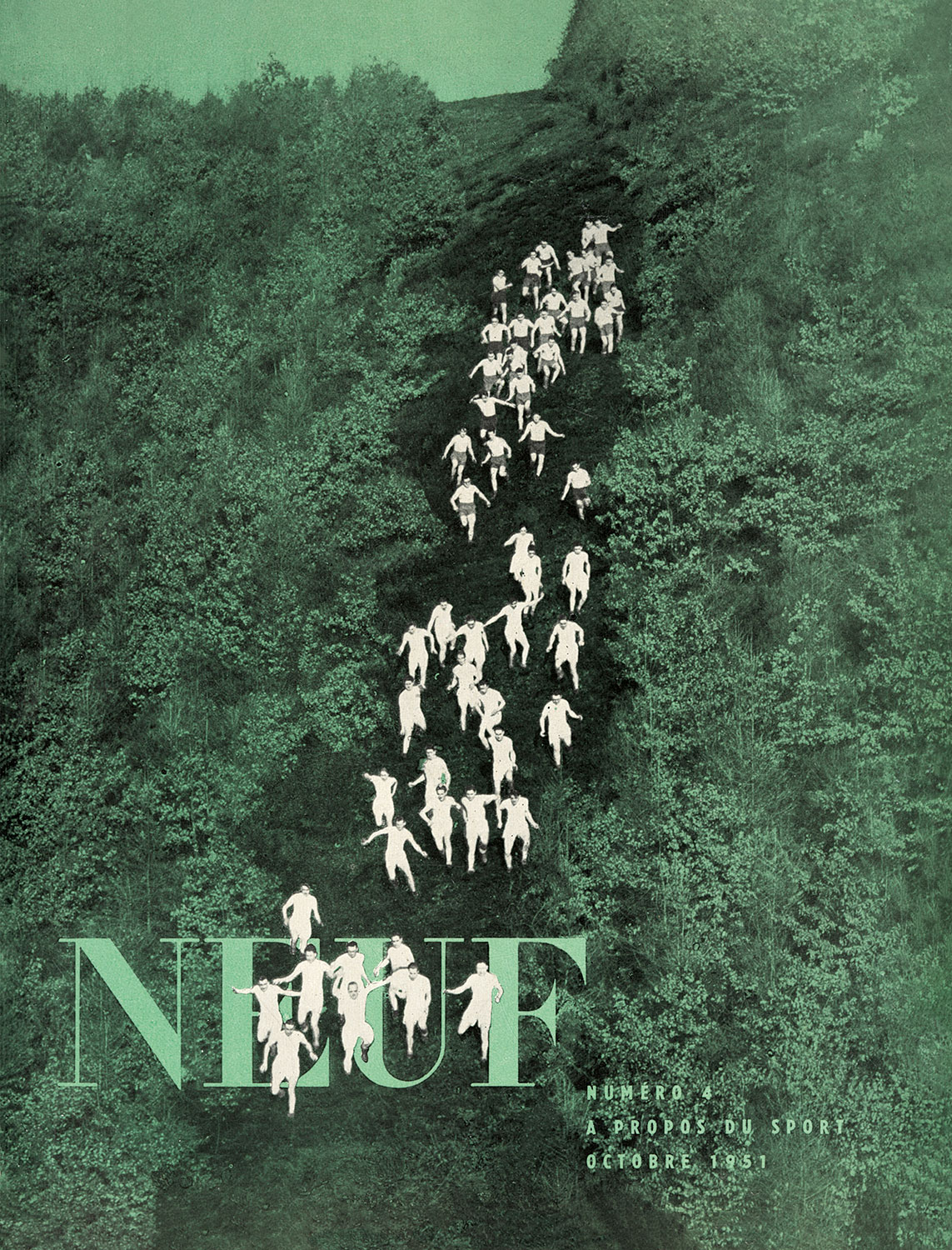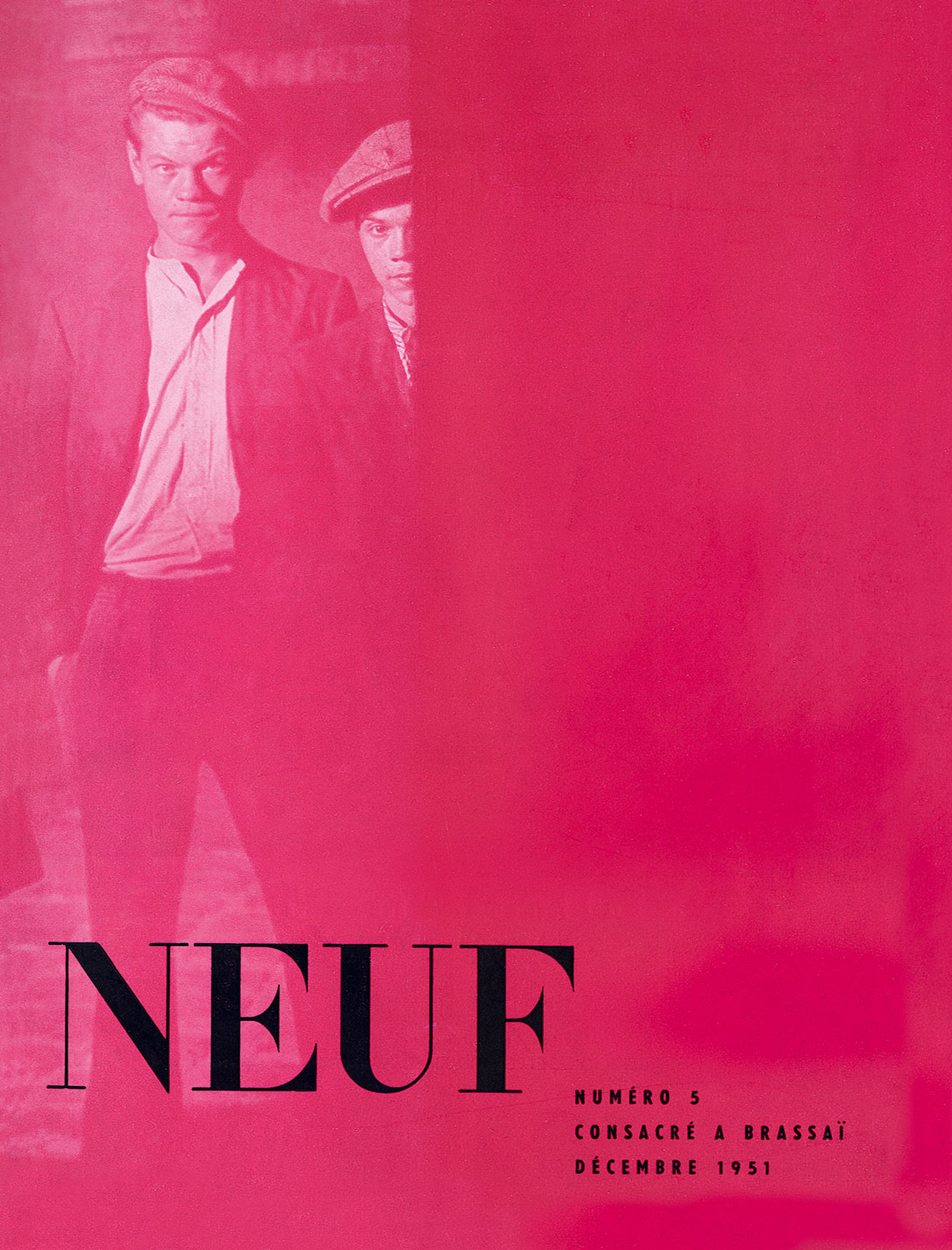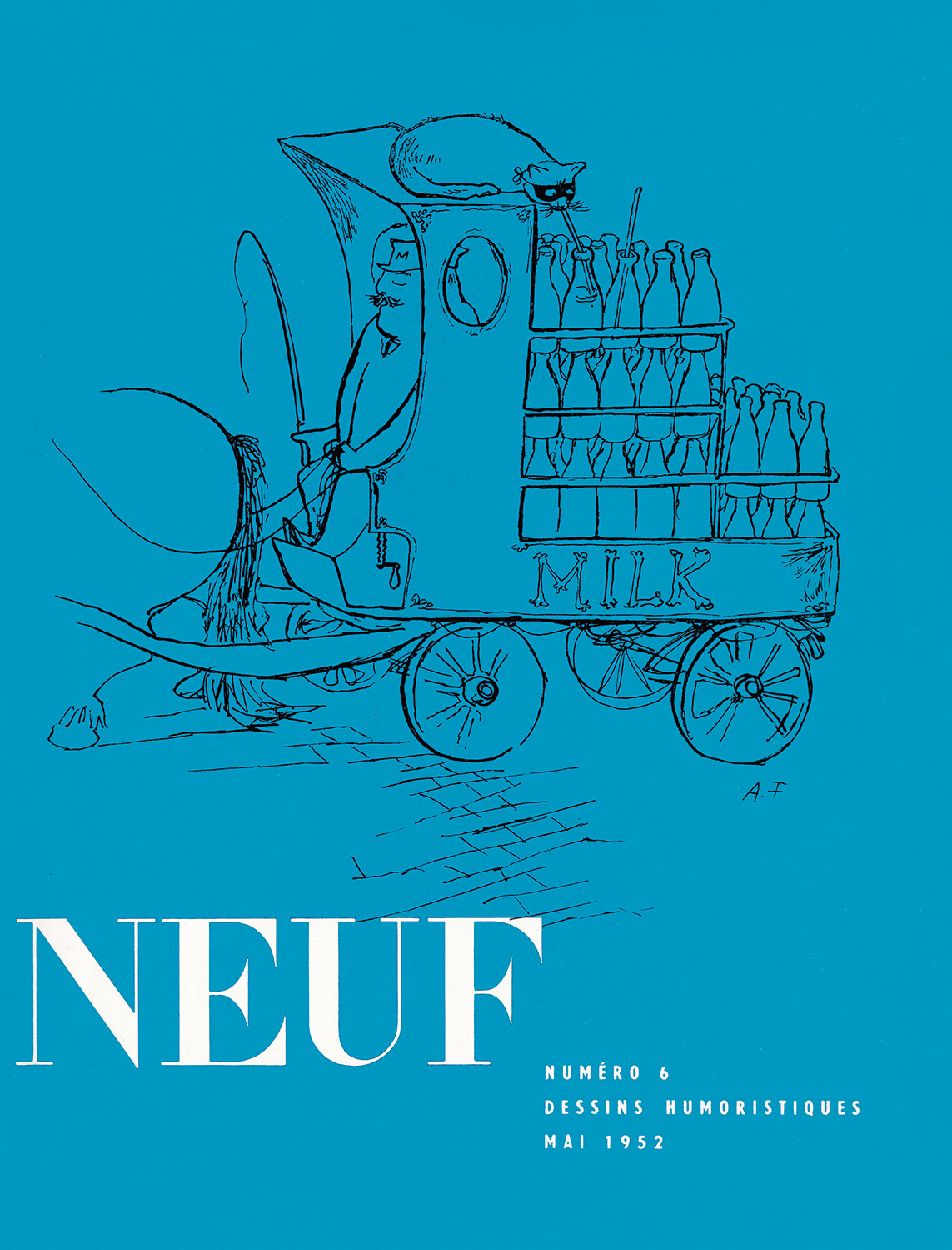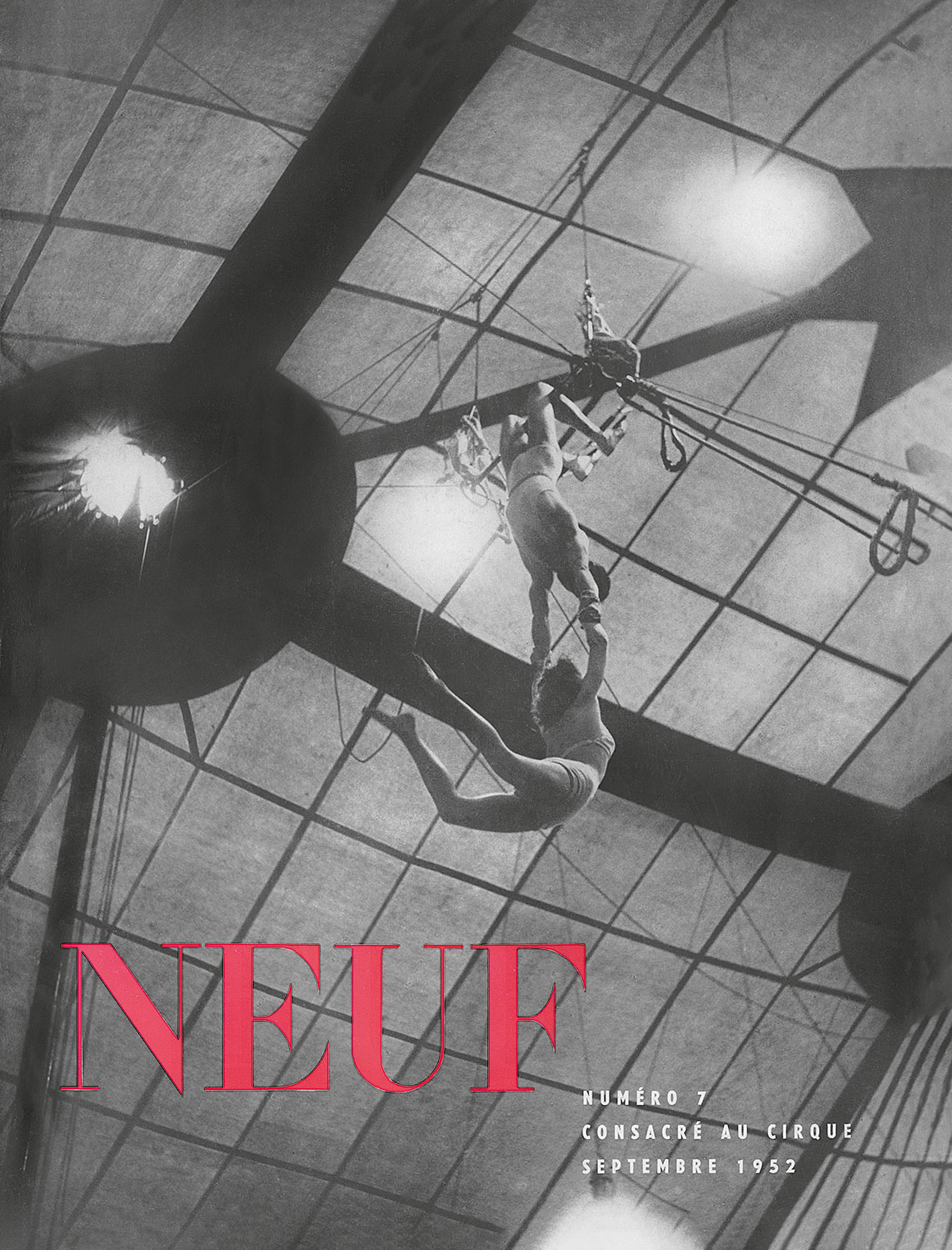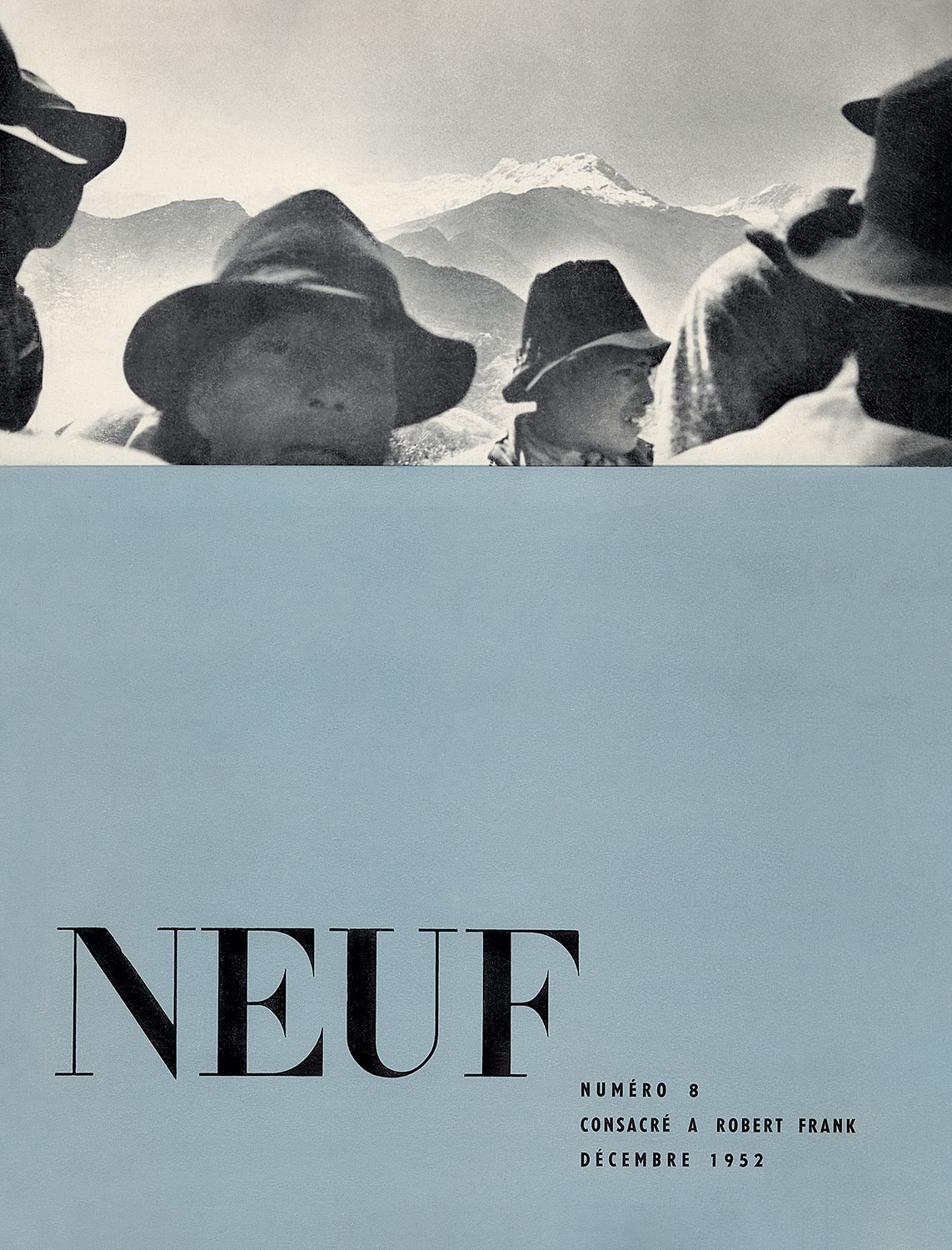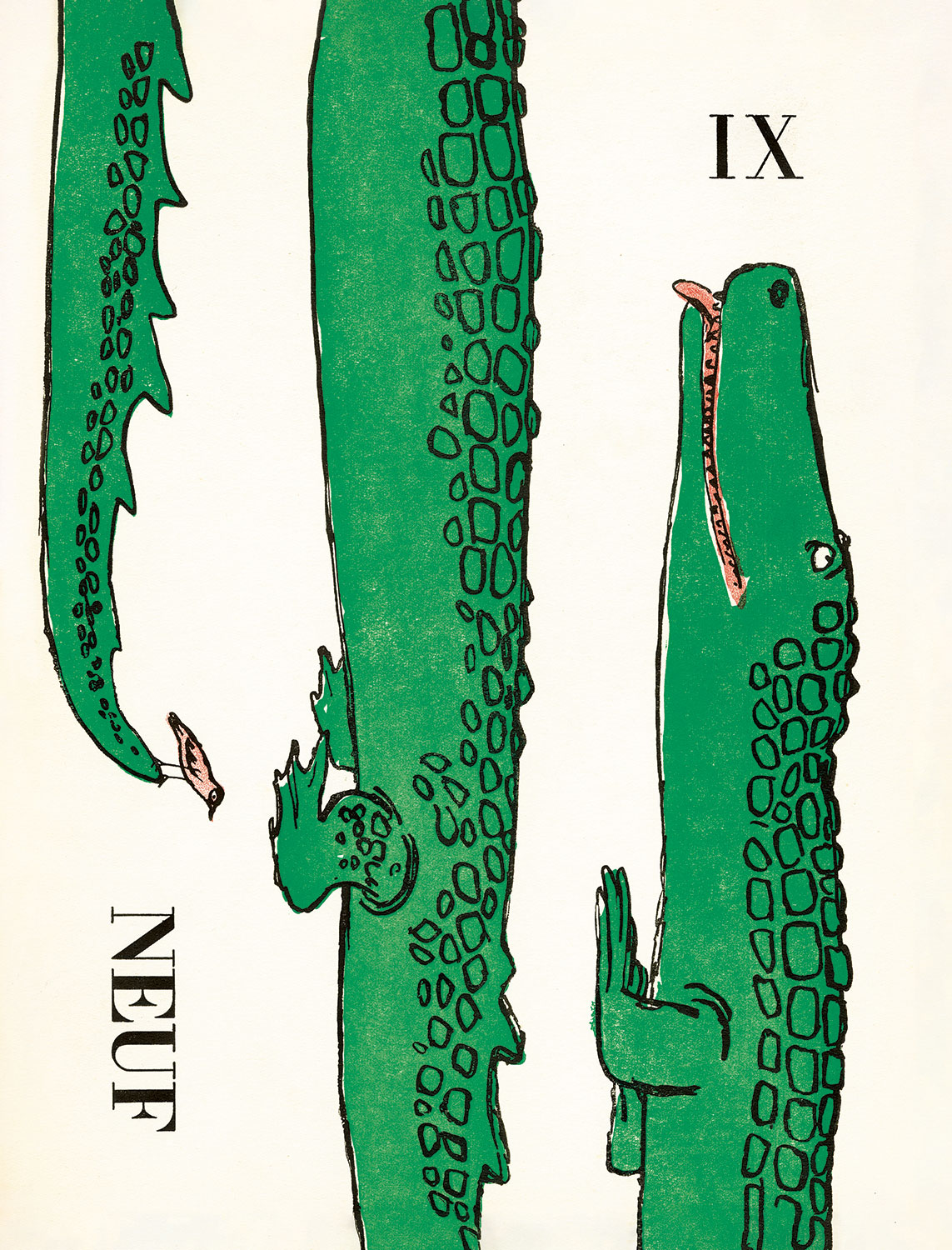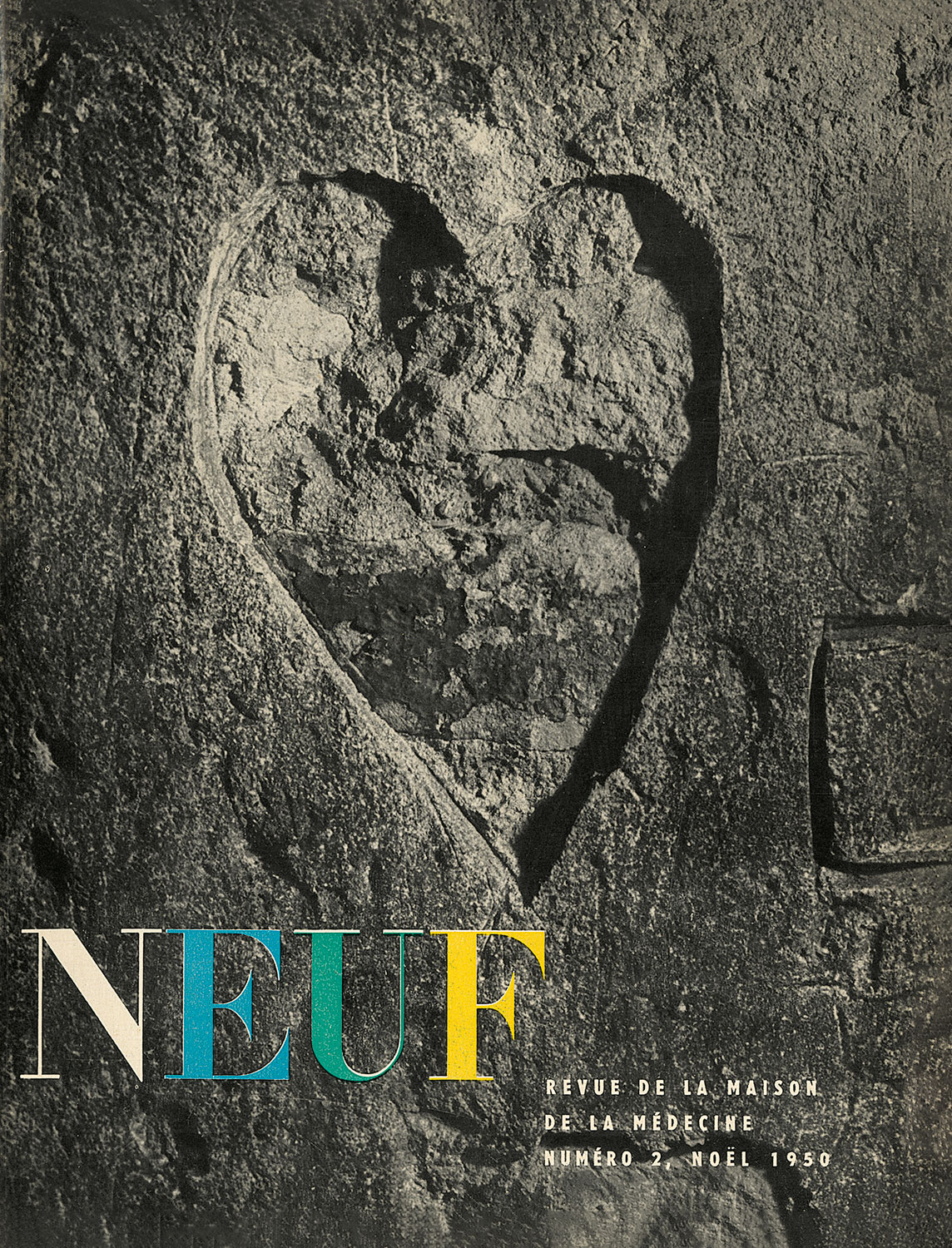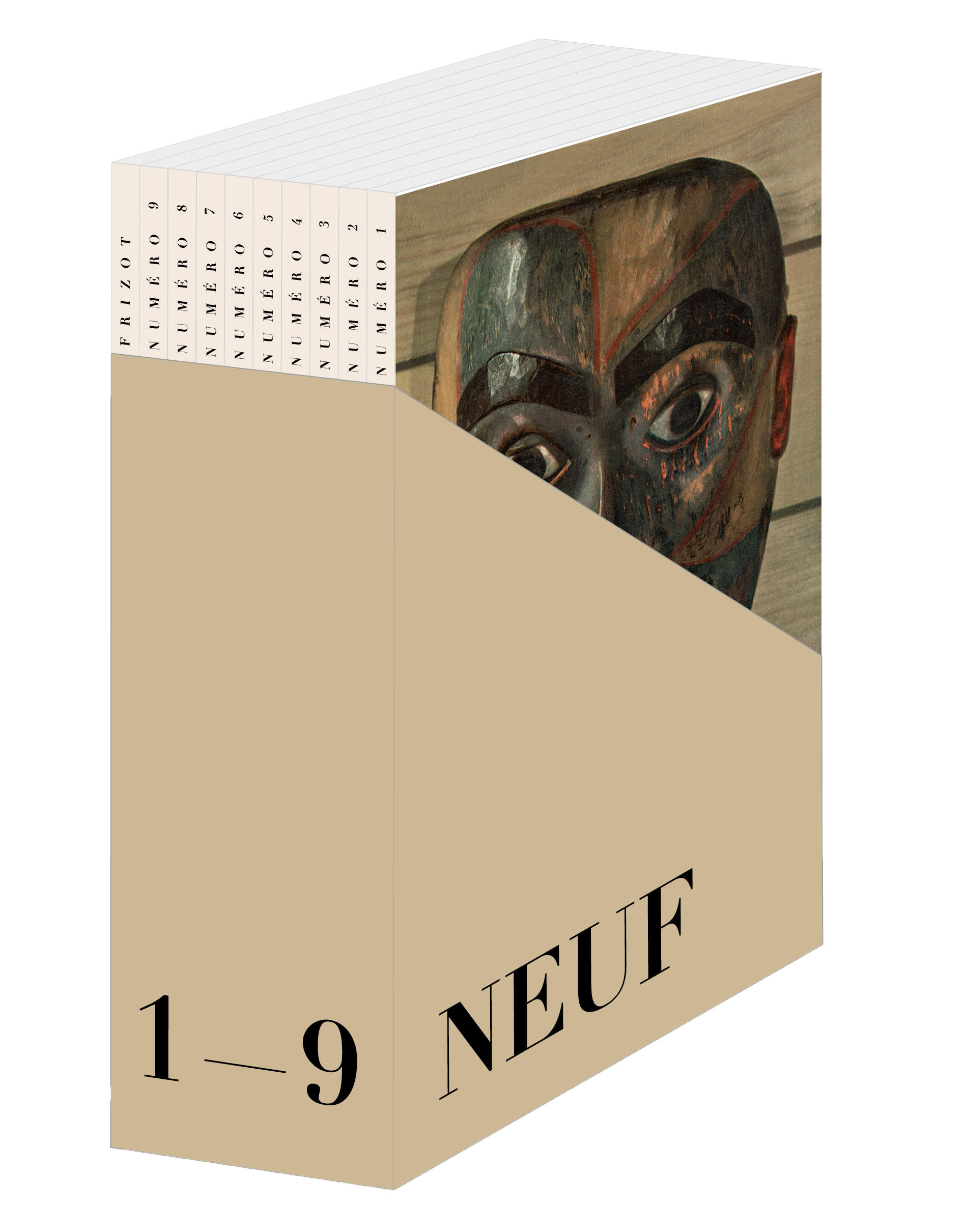 1950:
Robert Delpire is 24 years old.
As a student, he creates the magazine NEUF, distributed by the Maison de la Médecine.
This is the beginning of a unique editorial adventure
which will last
3 years and...
9 issues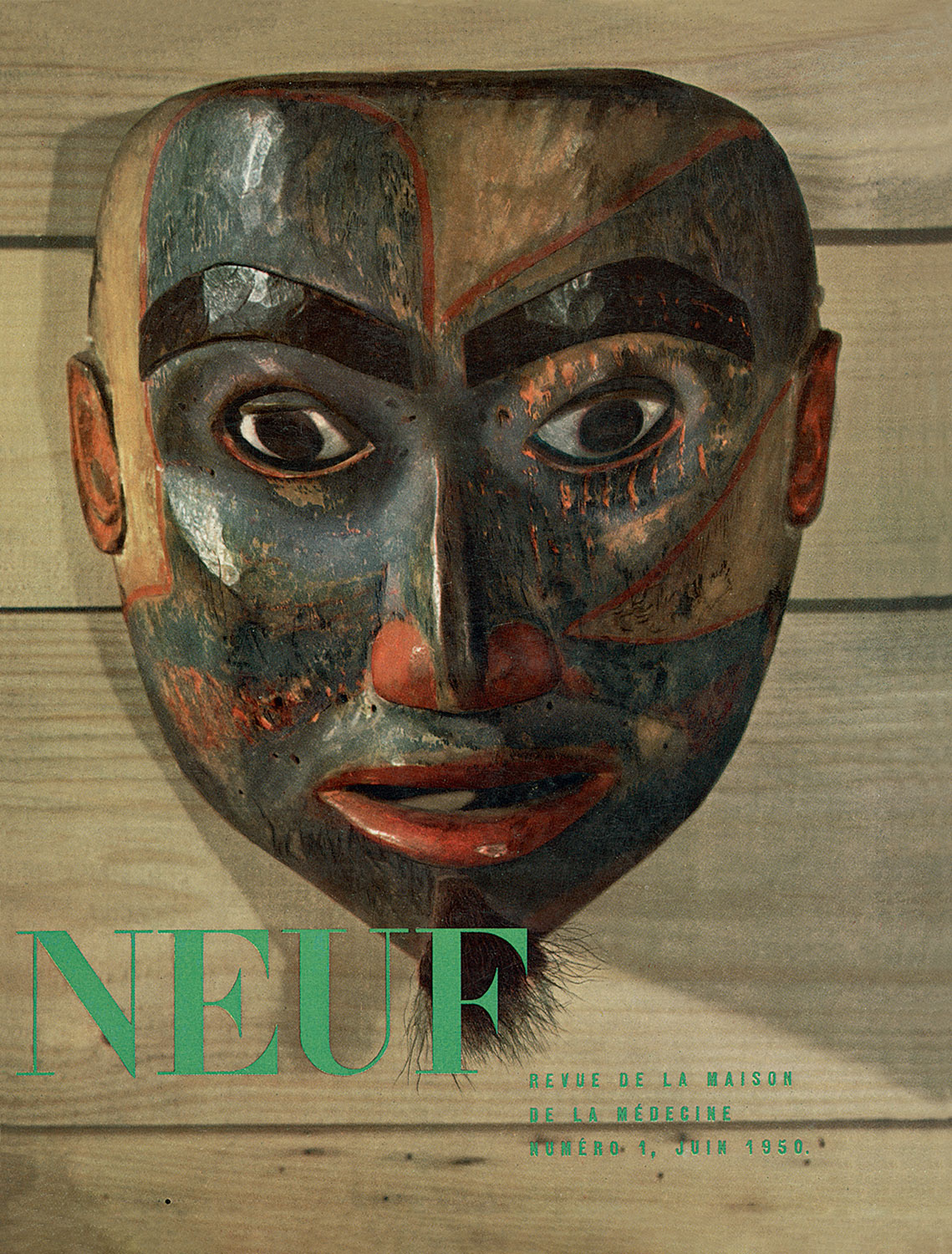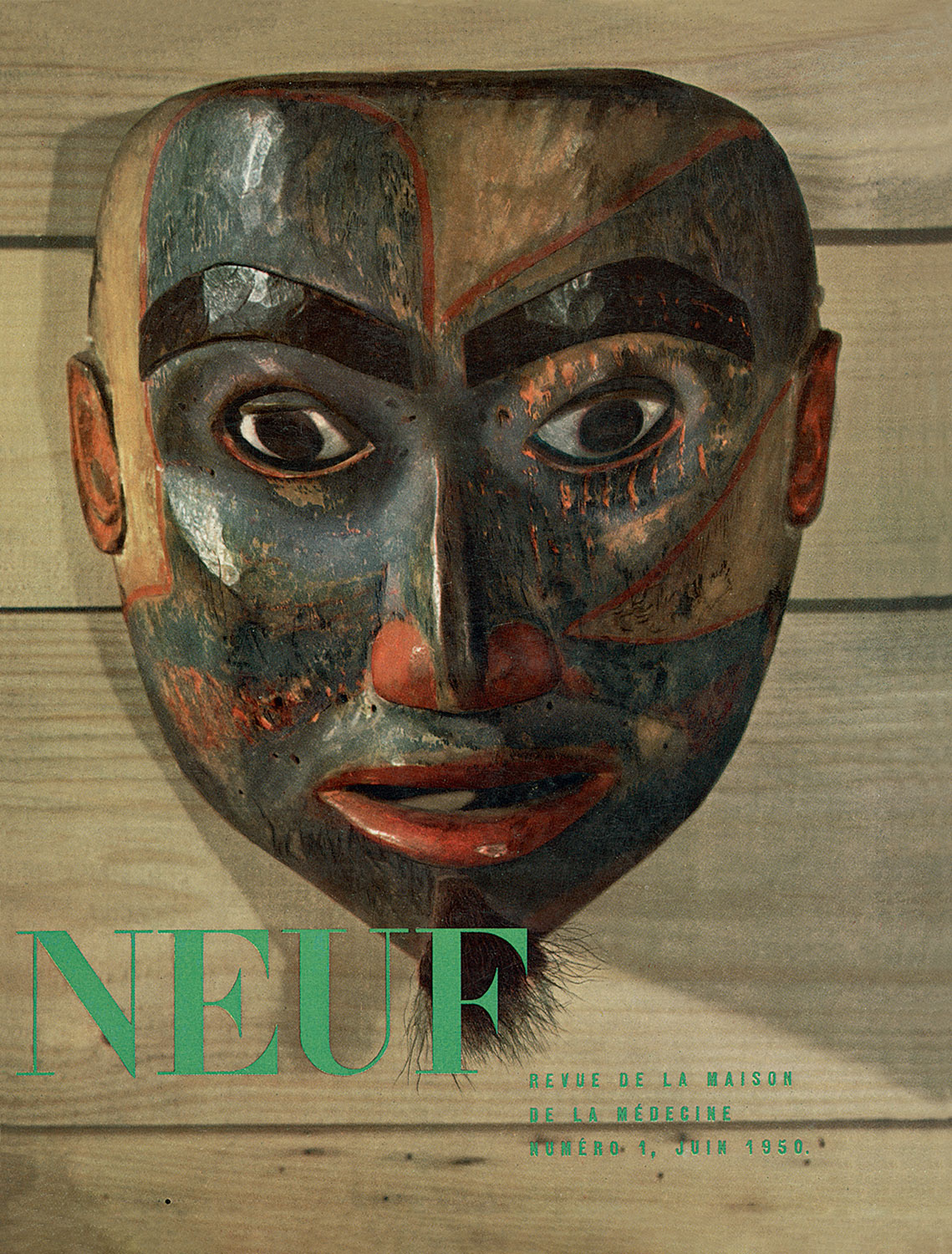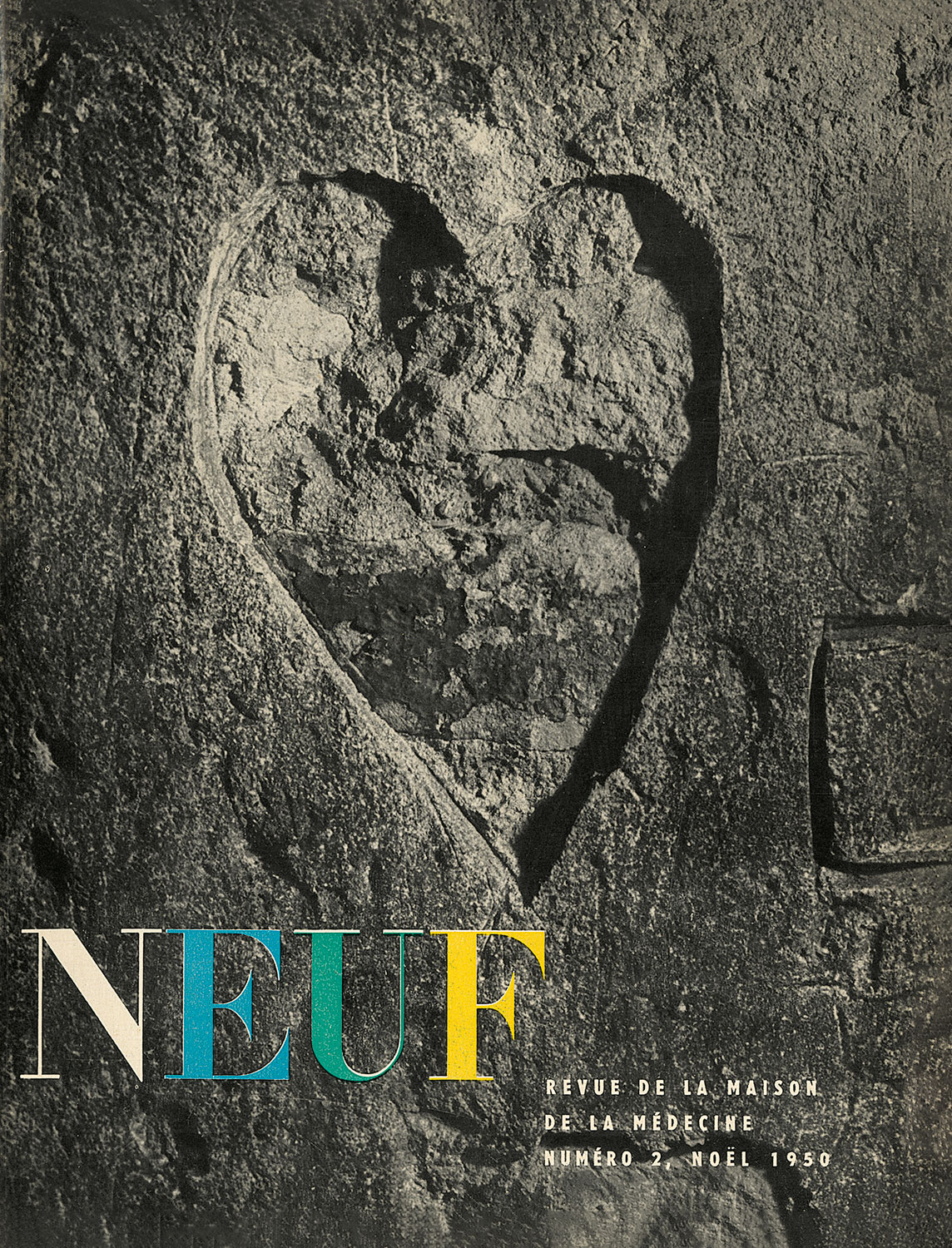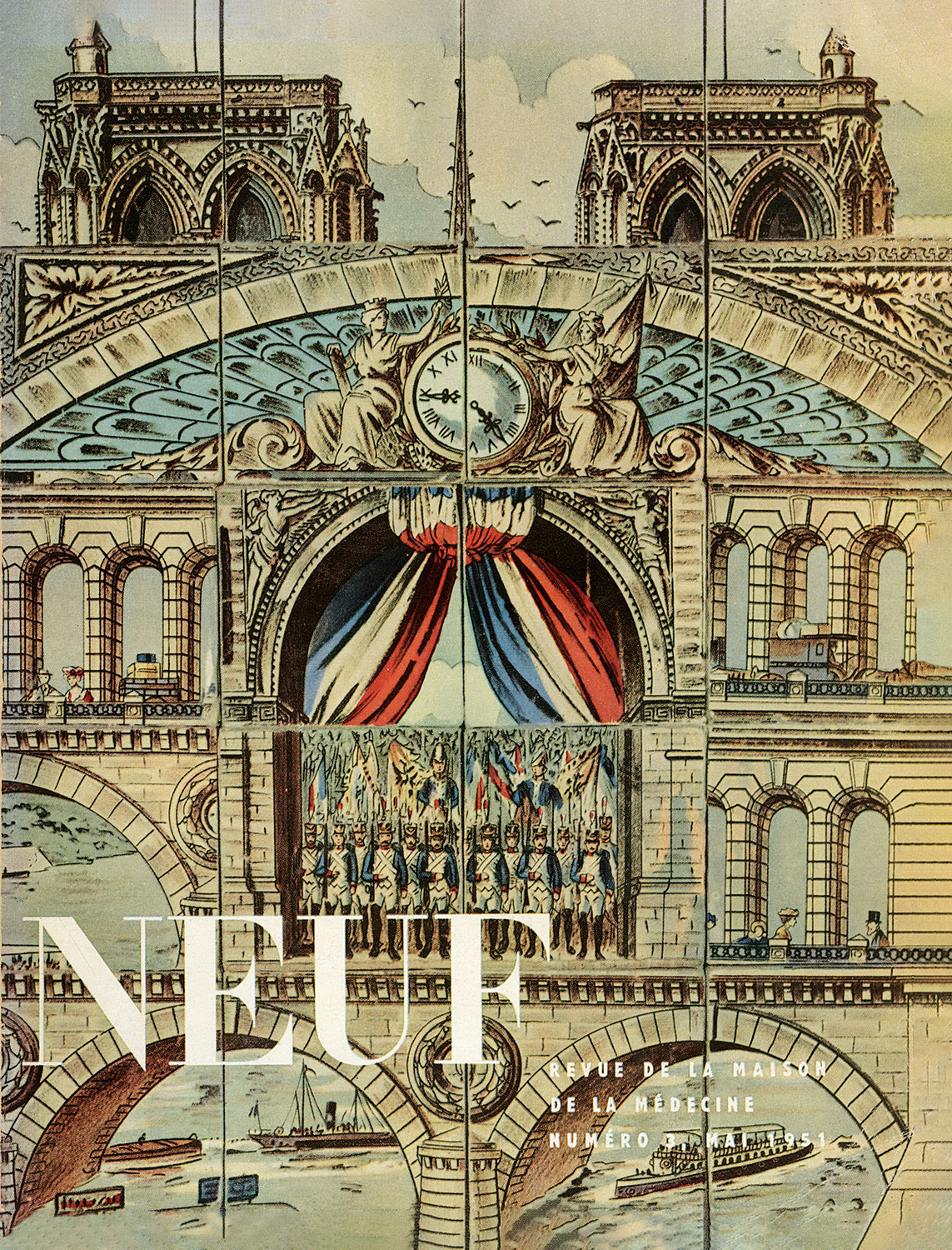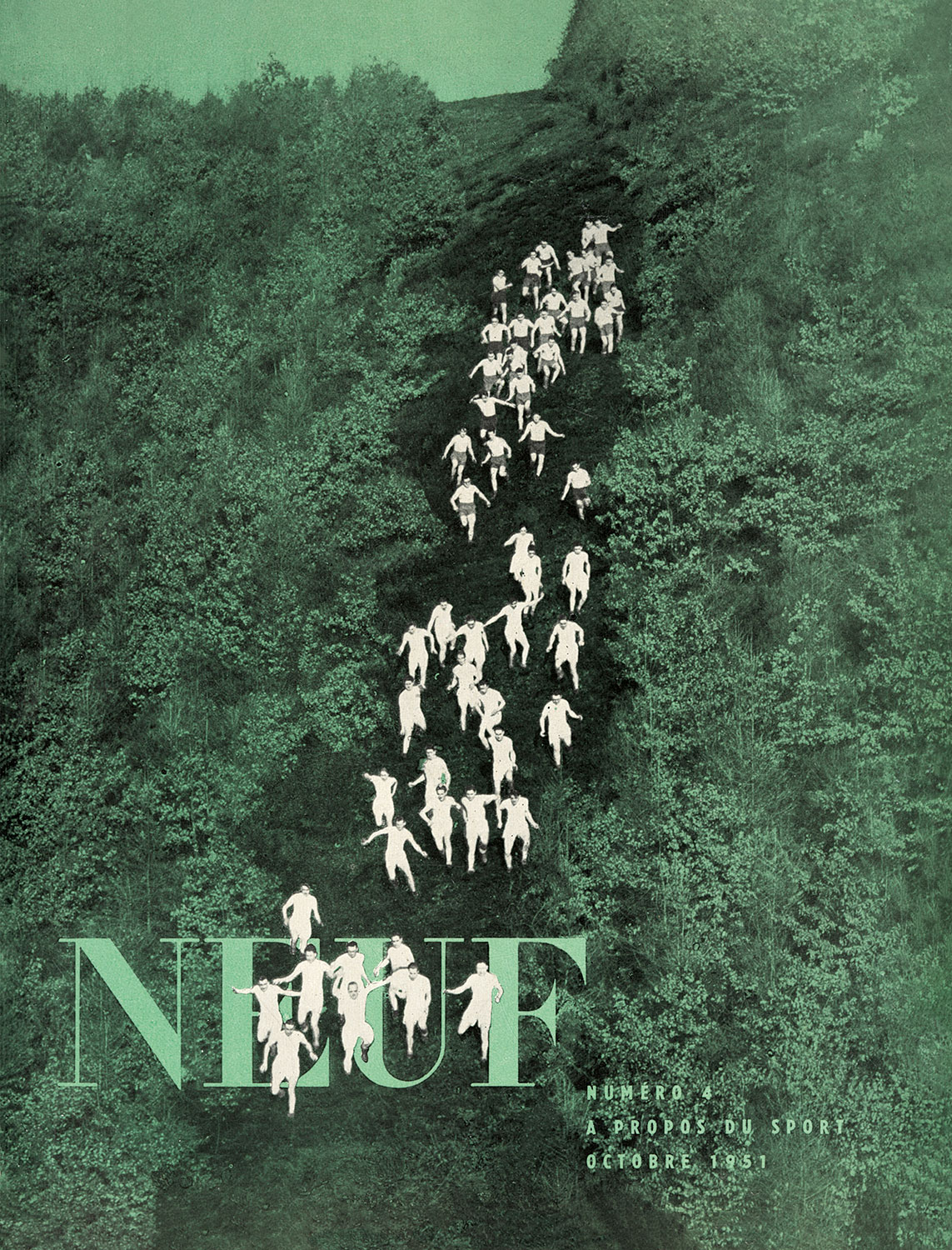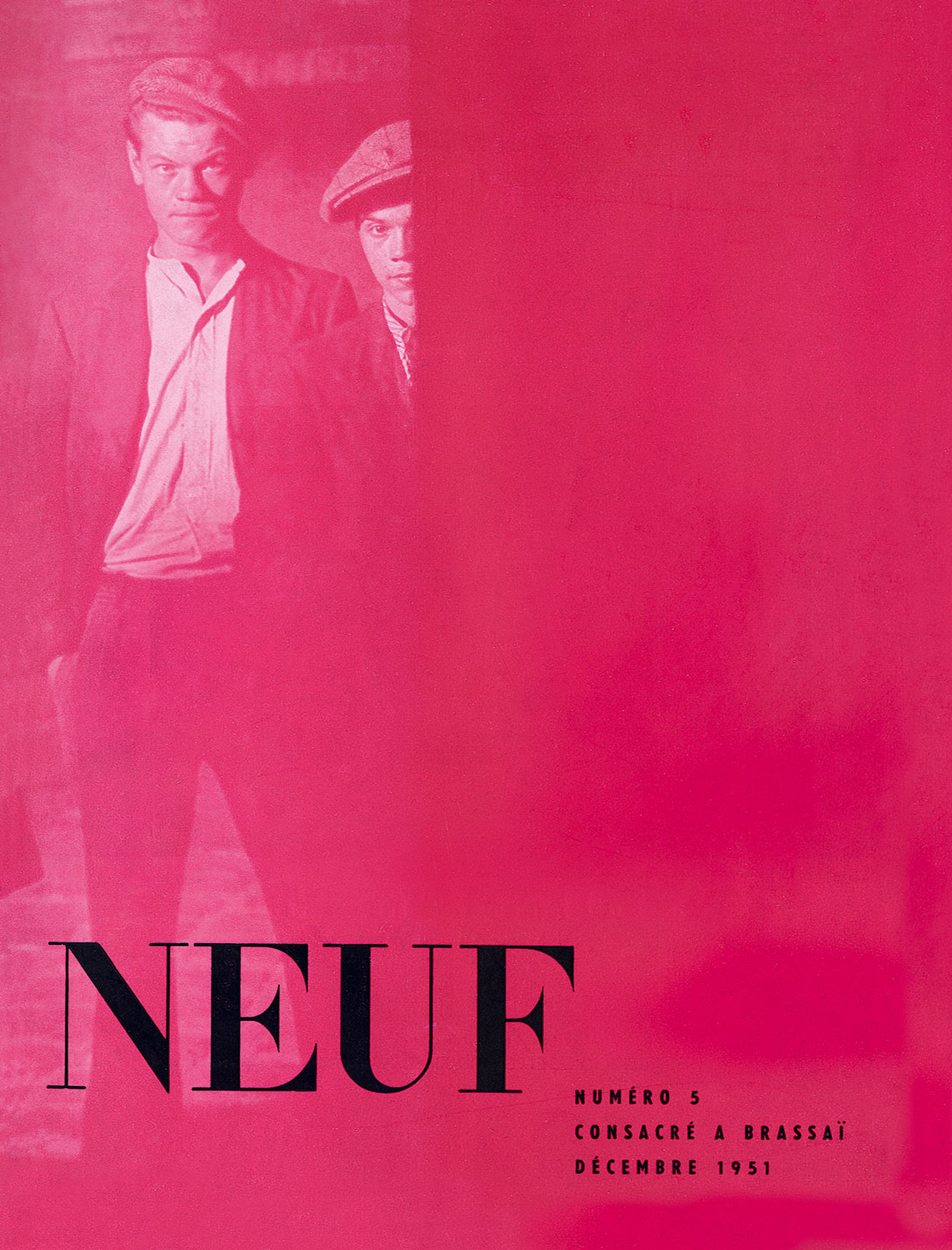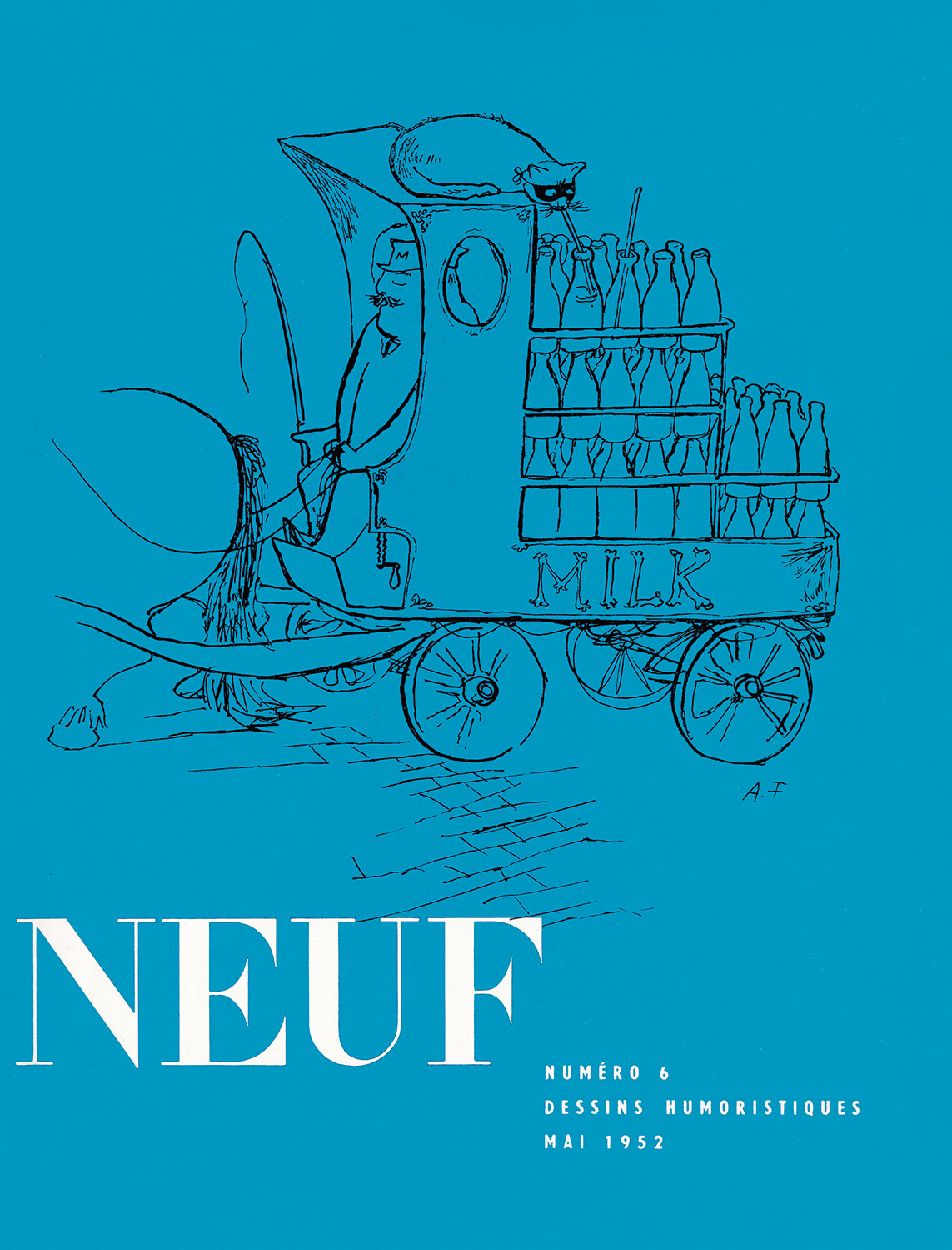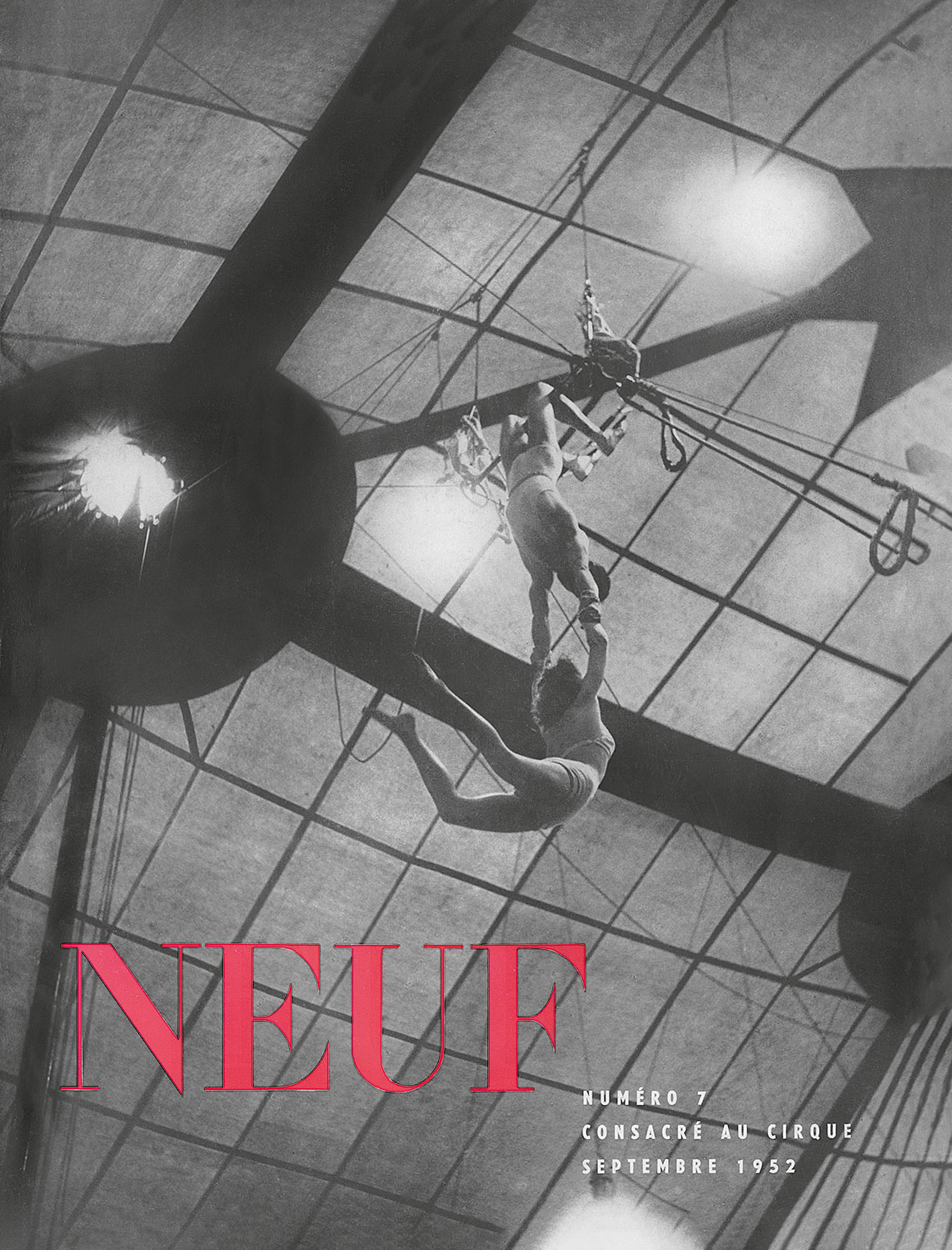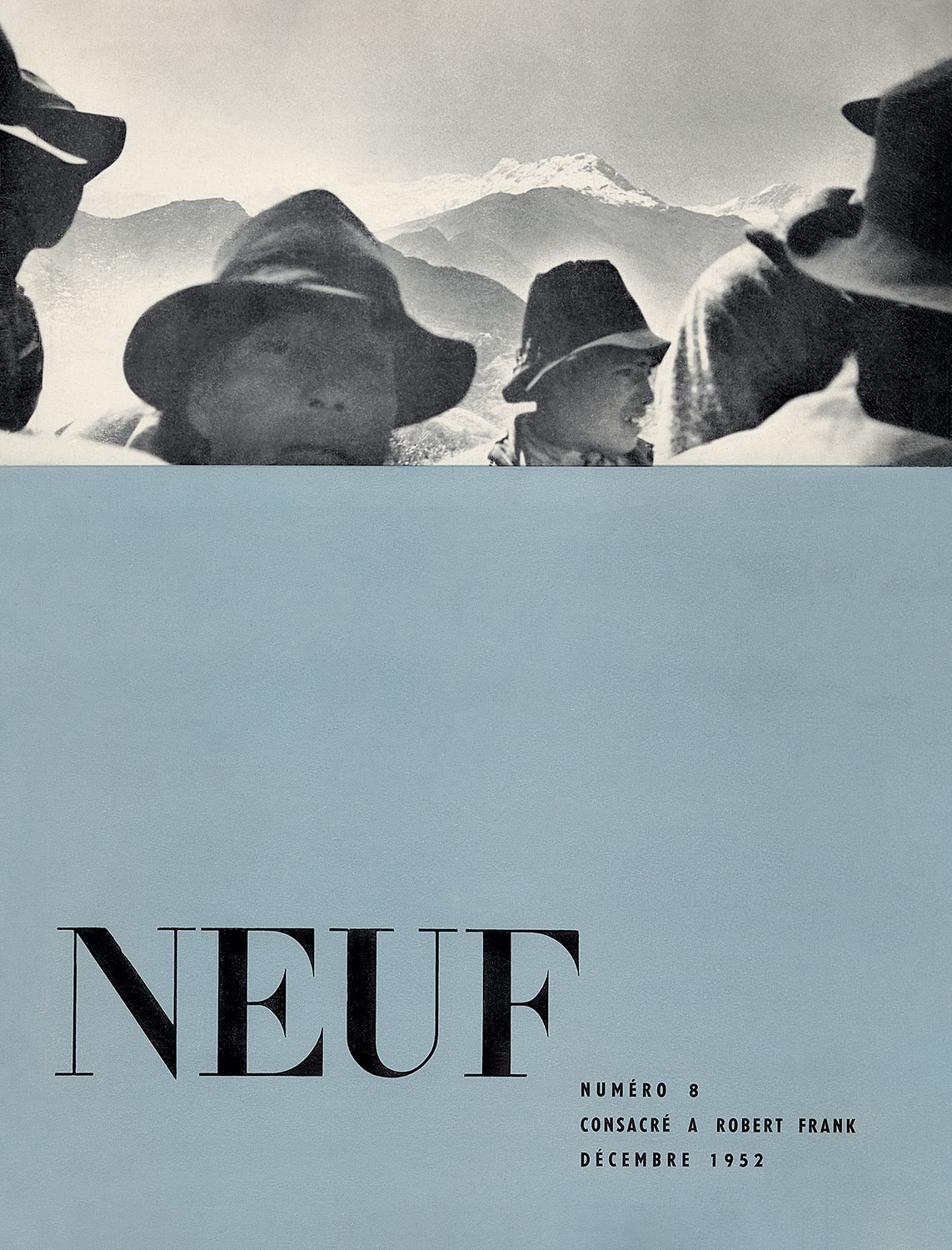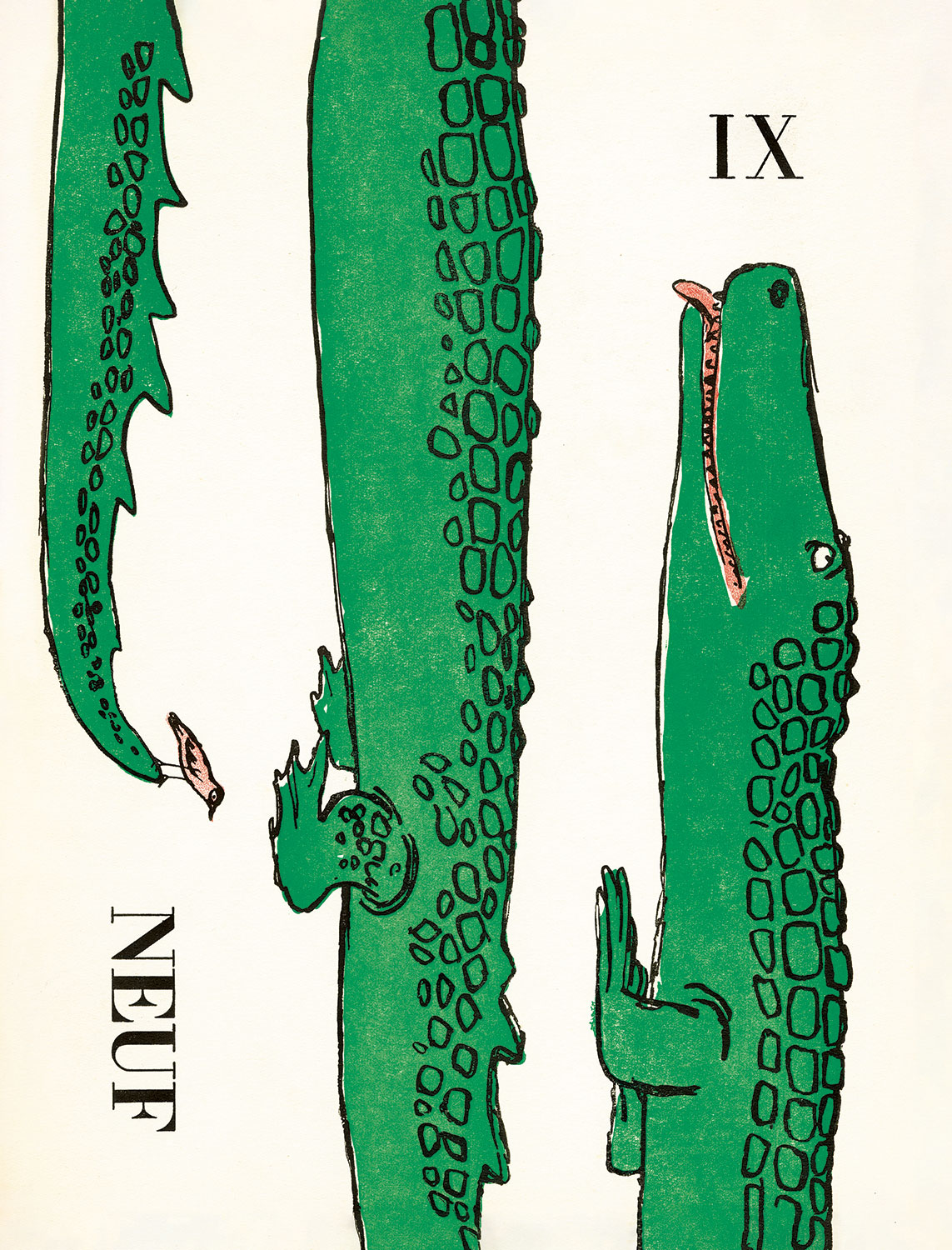 In post-war Saint-Germain,
He makes of this medical revue
an avant-garde artistic magazine.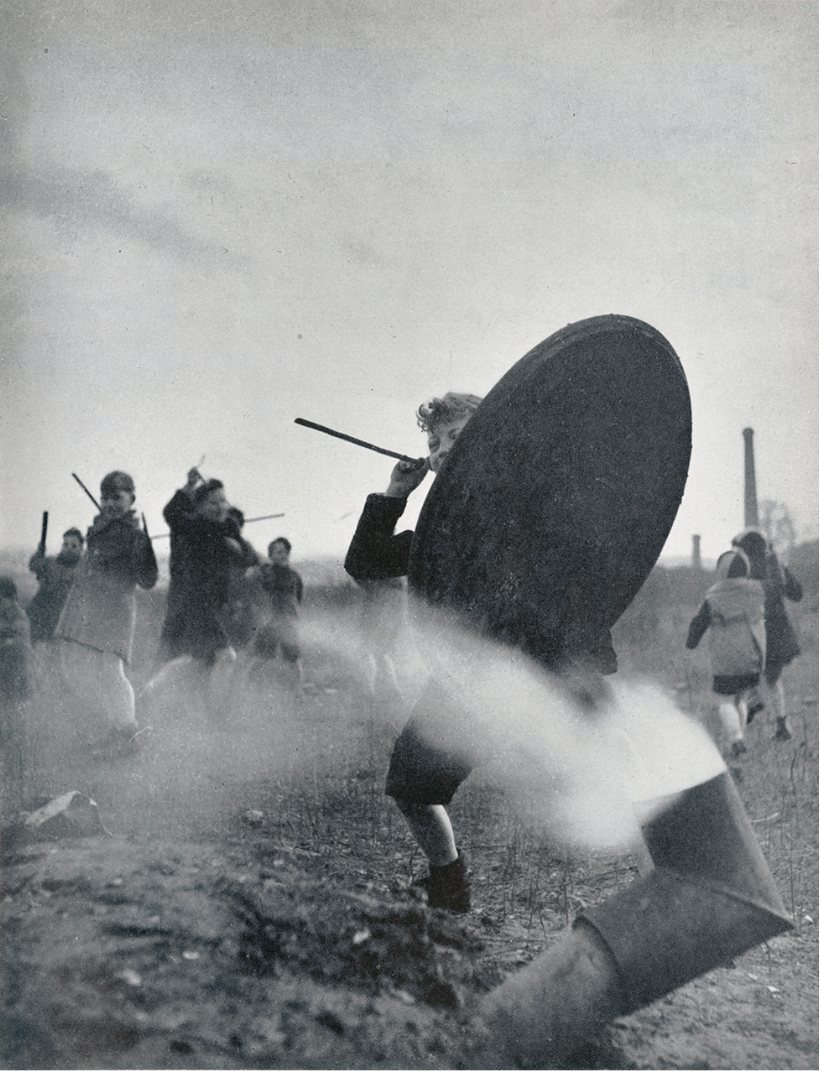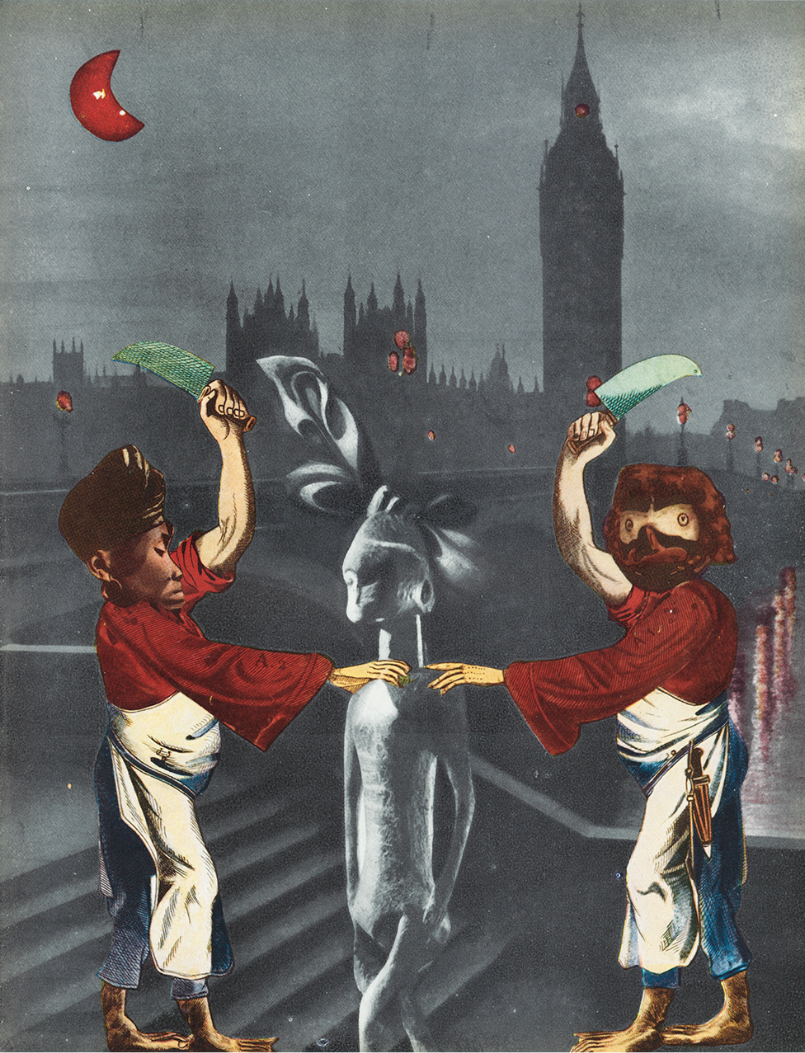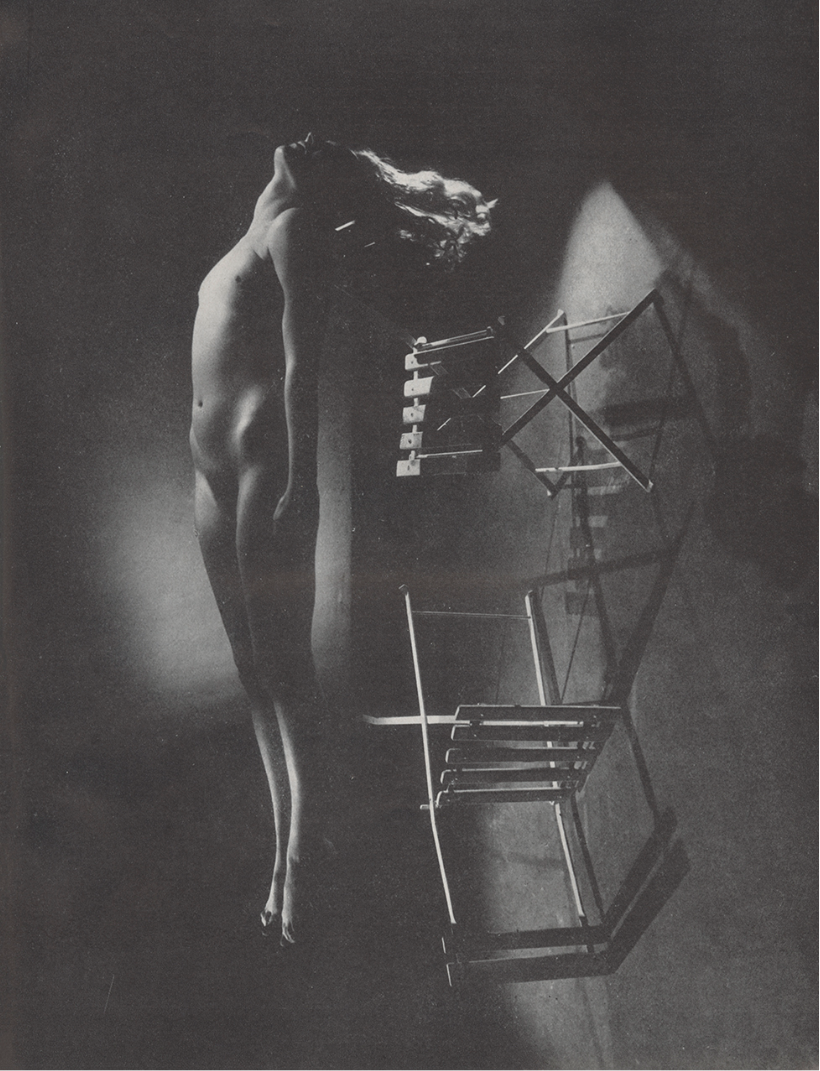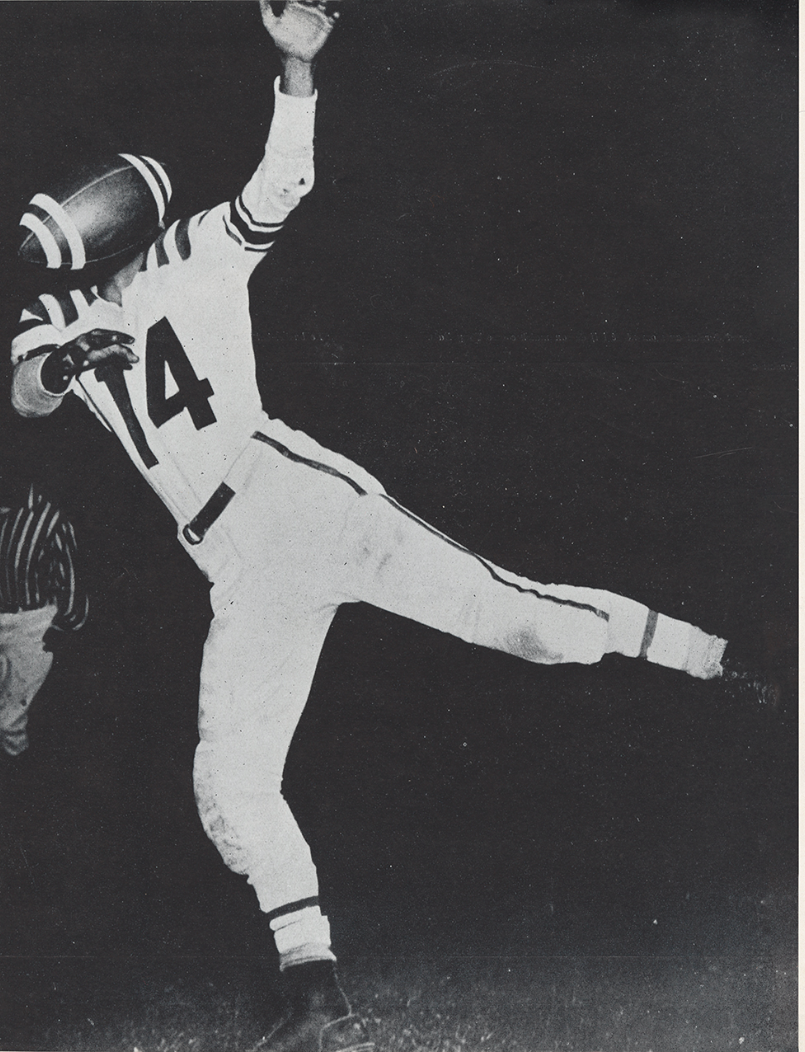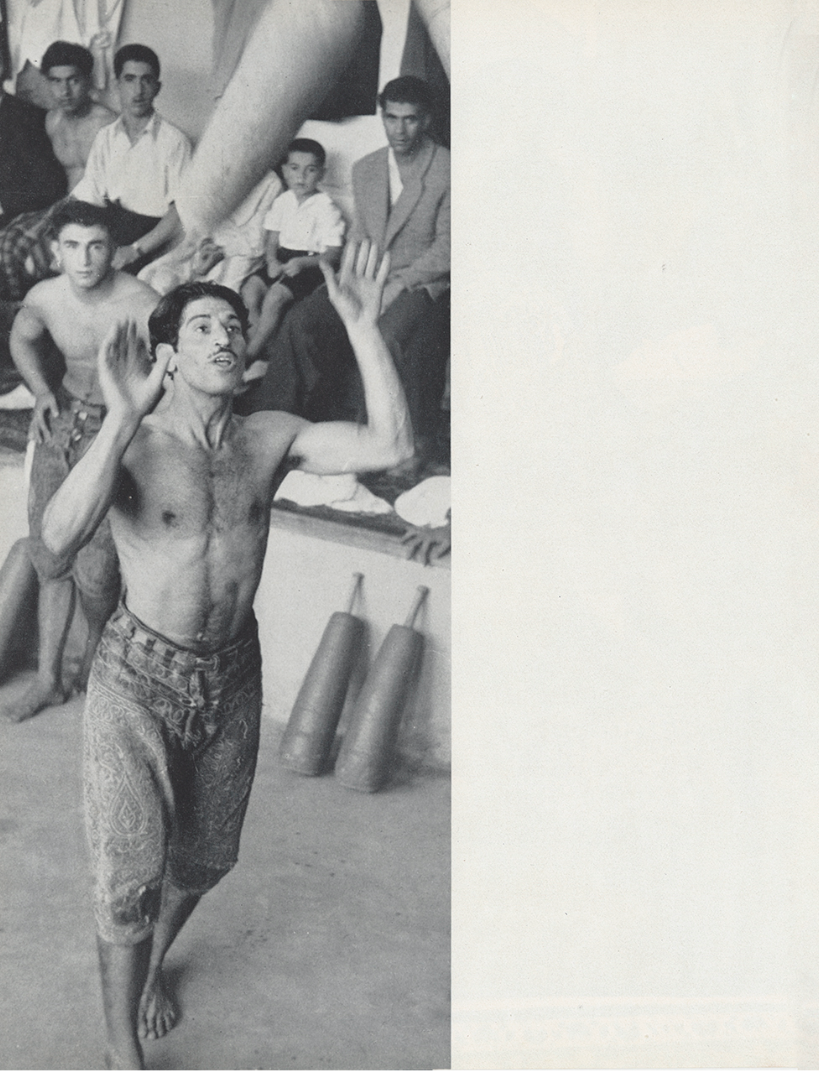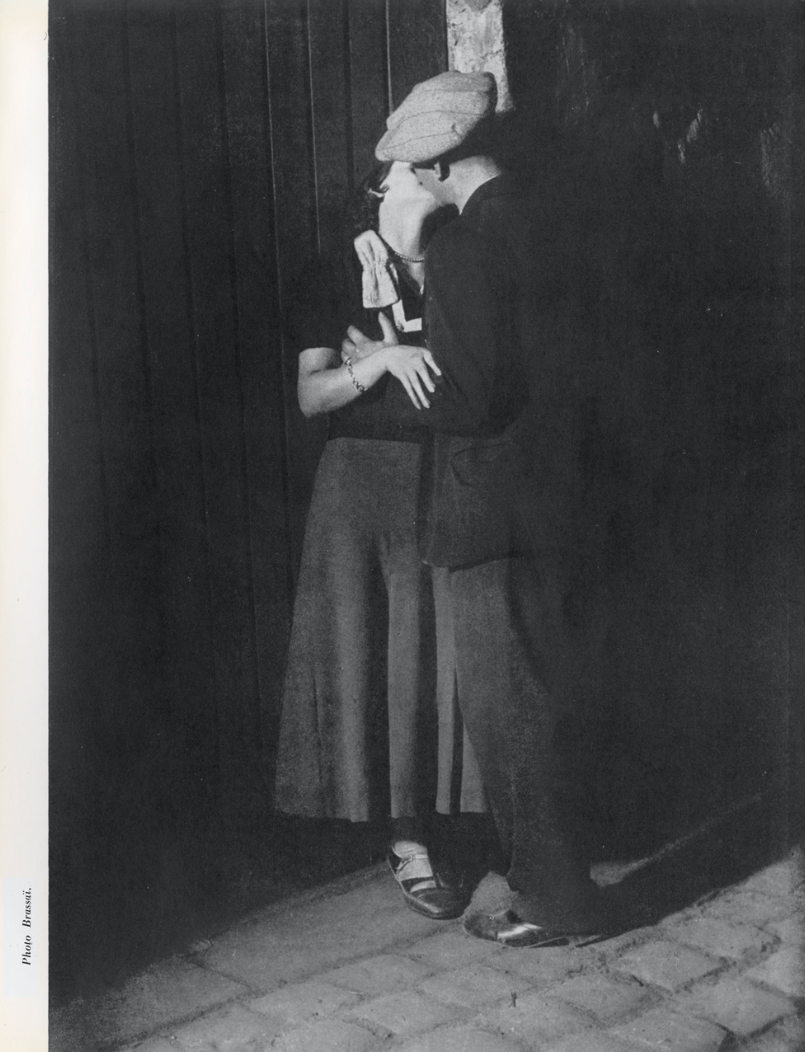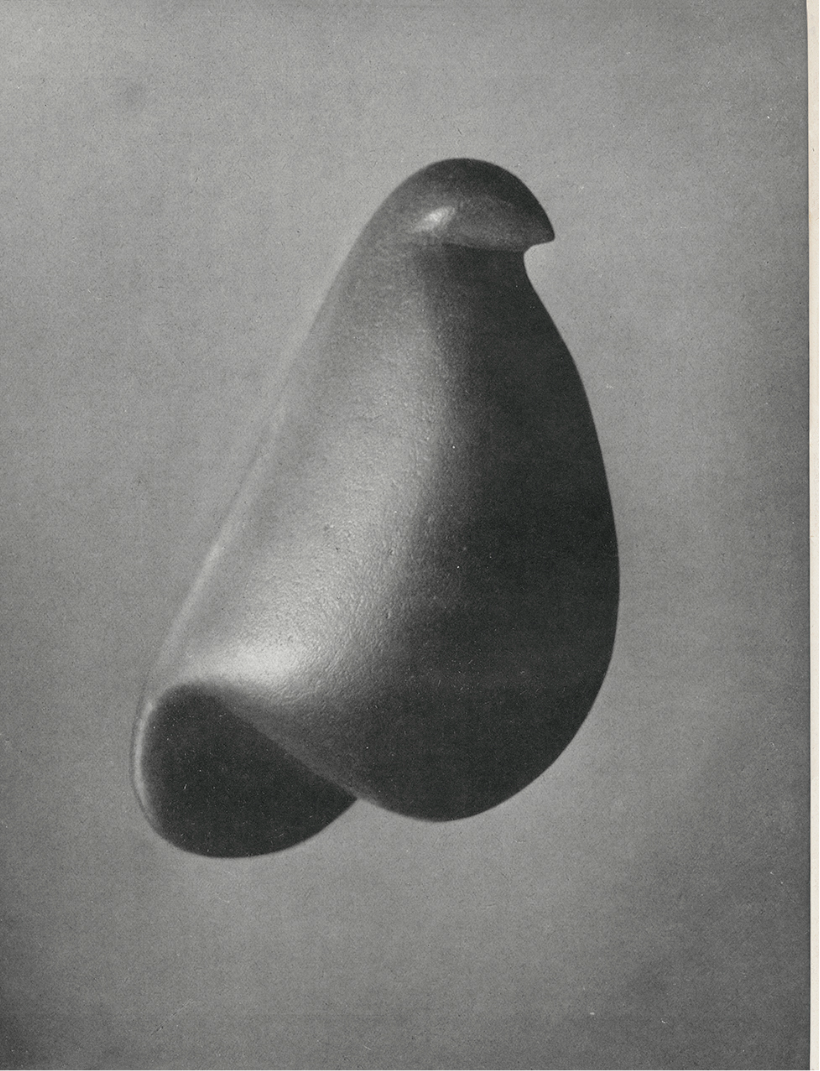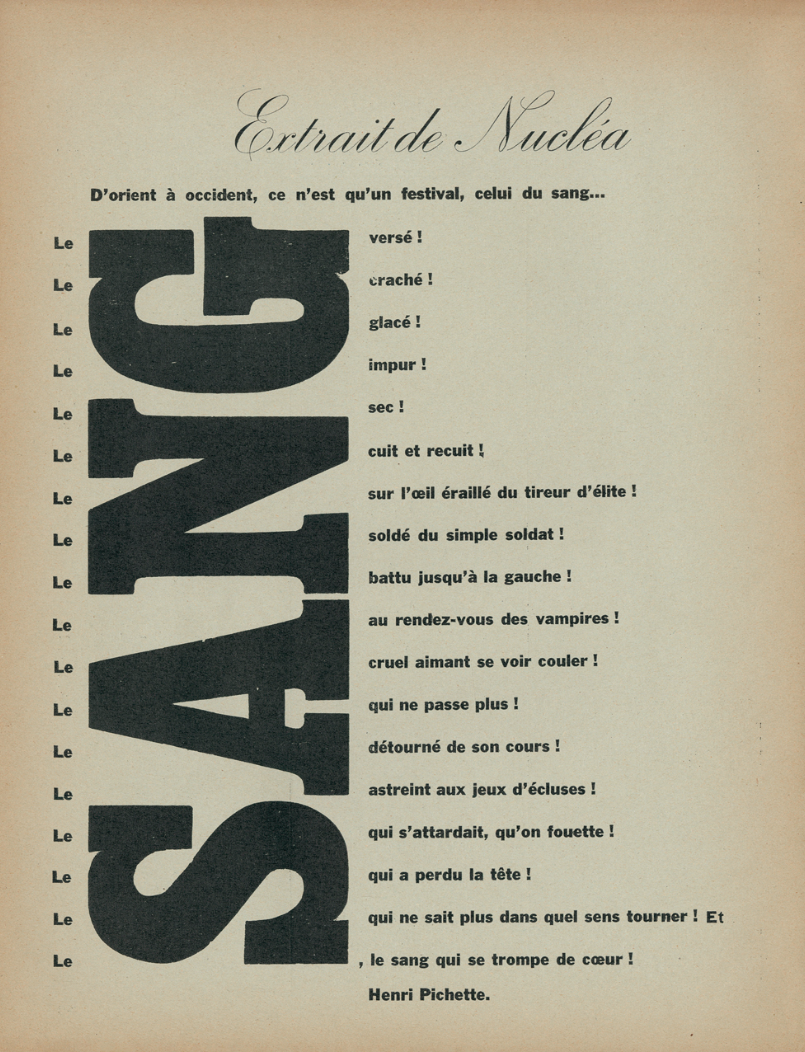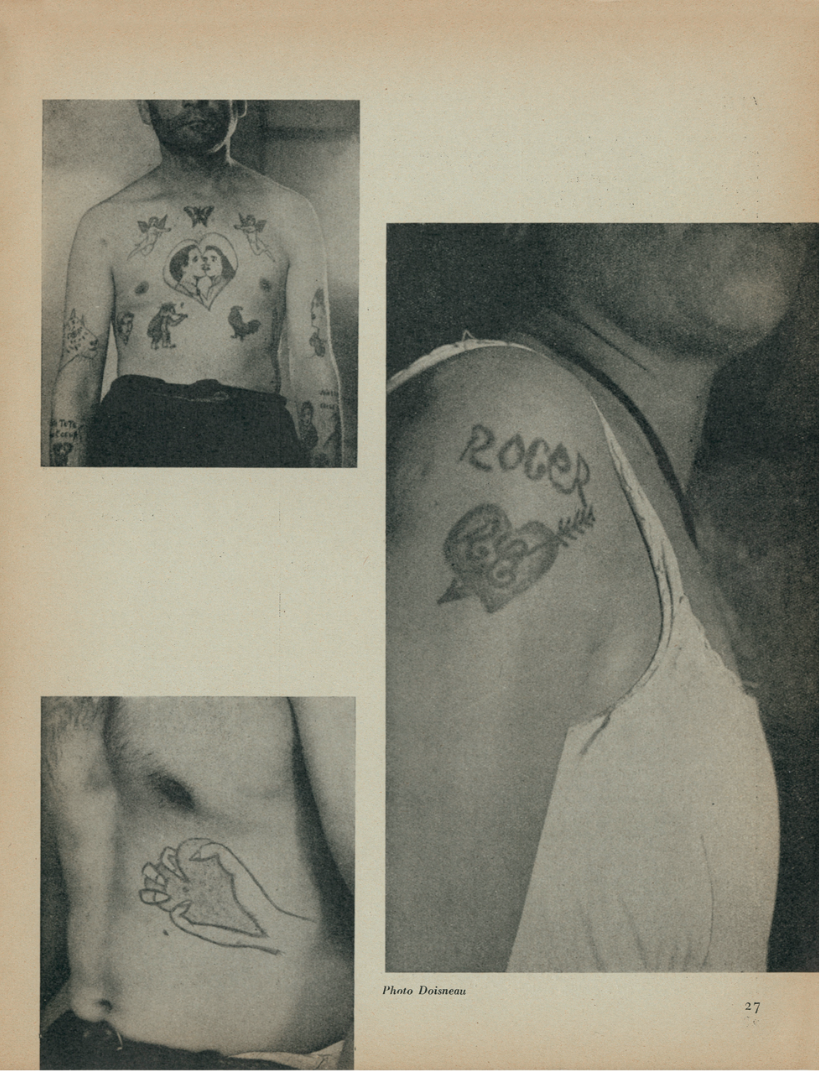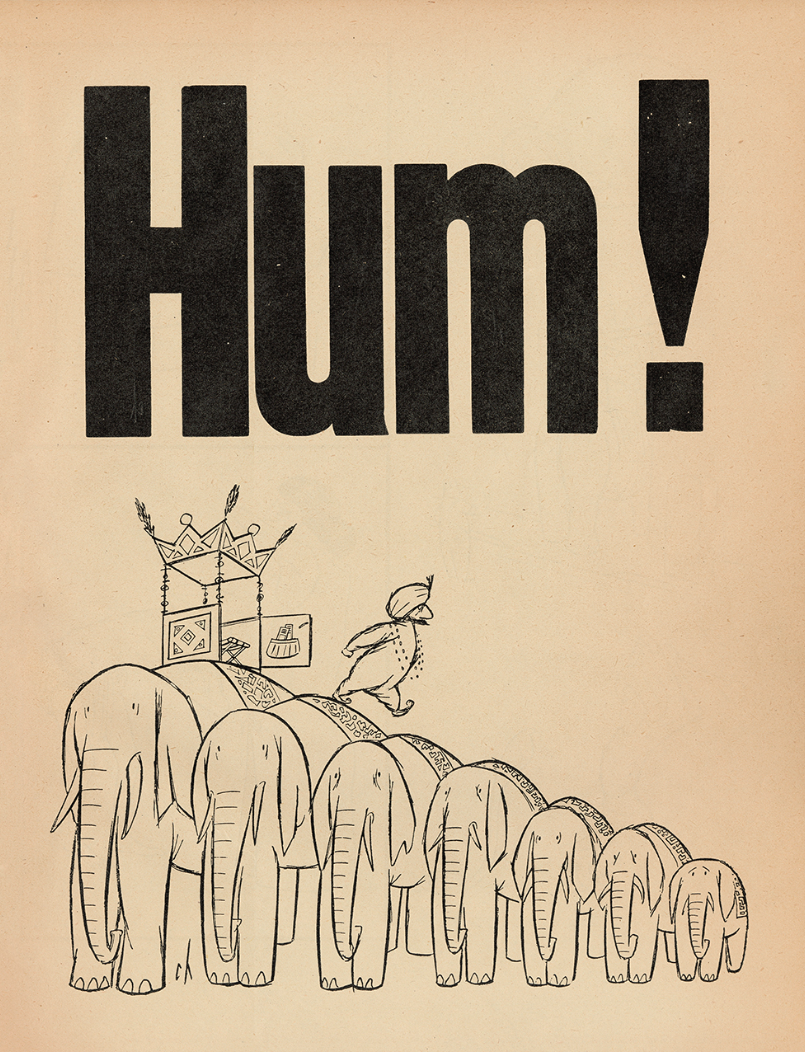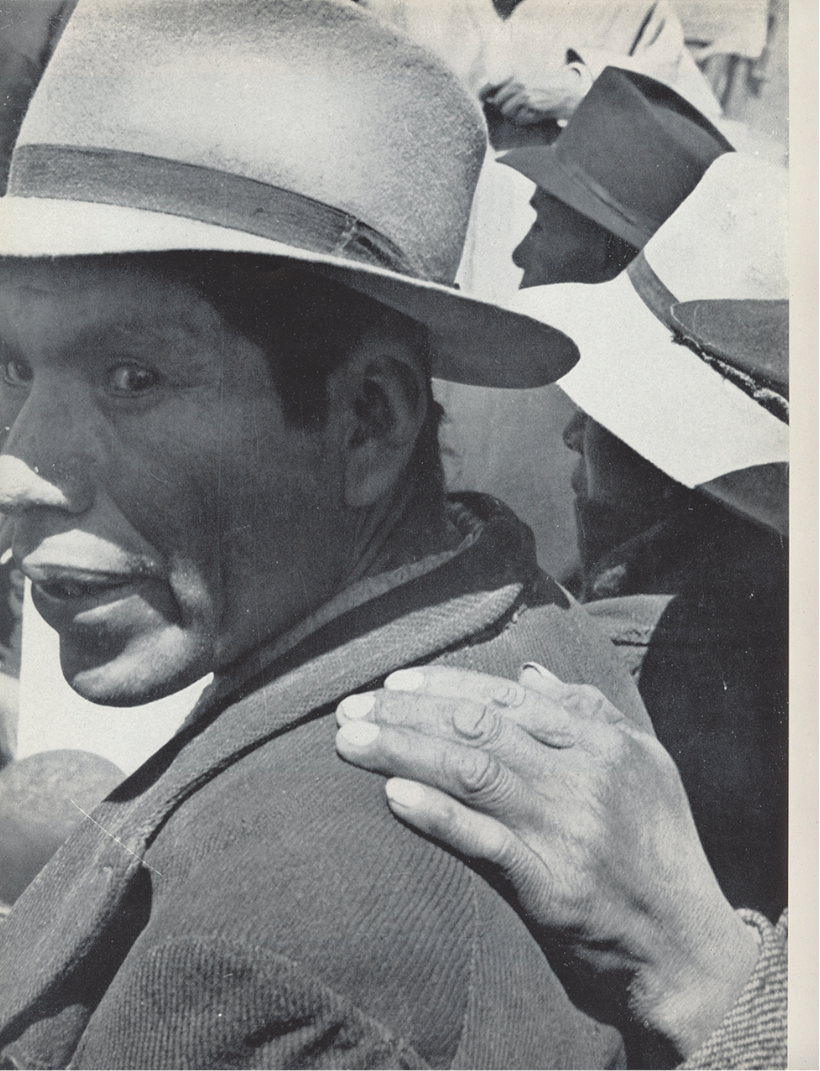 With NEUF, Delpire initiates
collaborations and friendships
that will accompany him
throughout his career
Brassaï
Edouard Boubat
André Breton
Henri Cartier-Bresson
Chaval
Blaise Cendrars
Jean Cocteau
Robert Doisneau
Paul Facchetti
André François
Robert Frank
Izis
Fernand Léger
Pierre Mac Orlan
Henri Michaux
Henry Miller
Mose
Michel Ragon
George Rodger
Willy Ronis
Jean-Paul Sartre
Savignac
Paul-Émile Victor…
In 1953, he creates delpire Éditeur.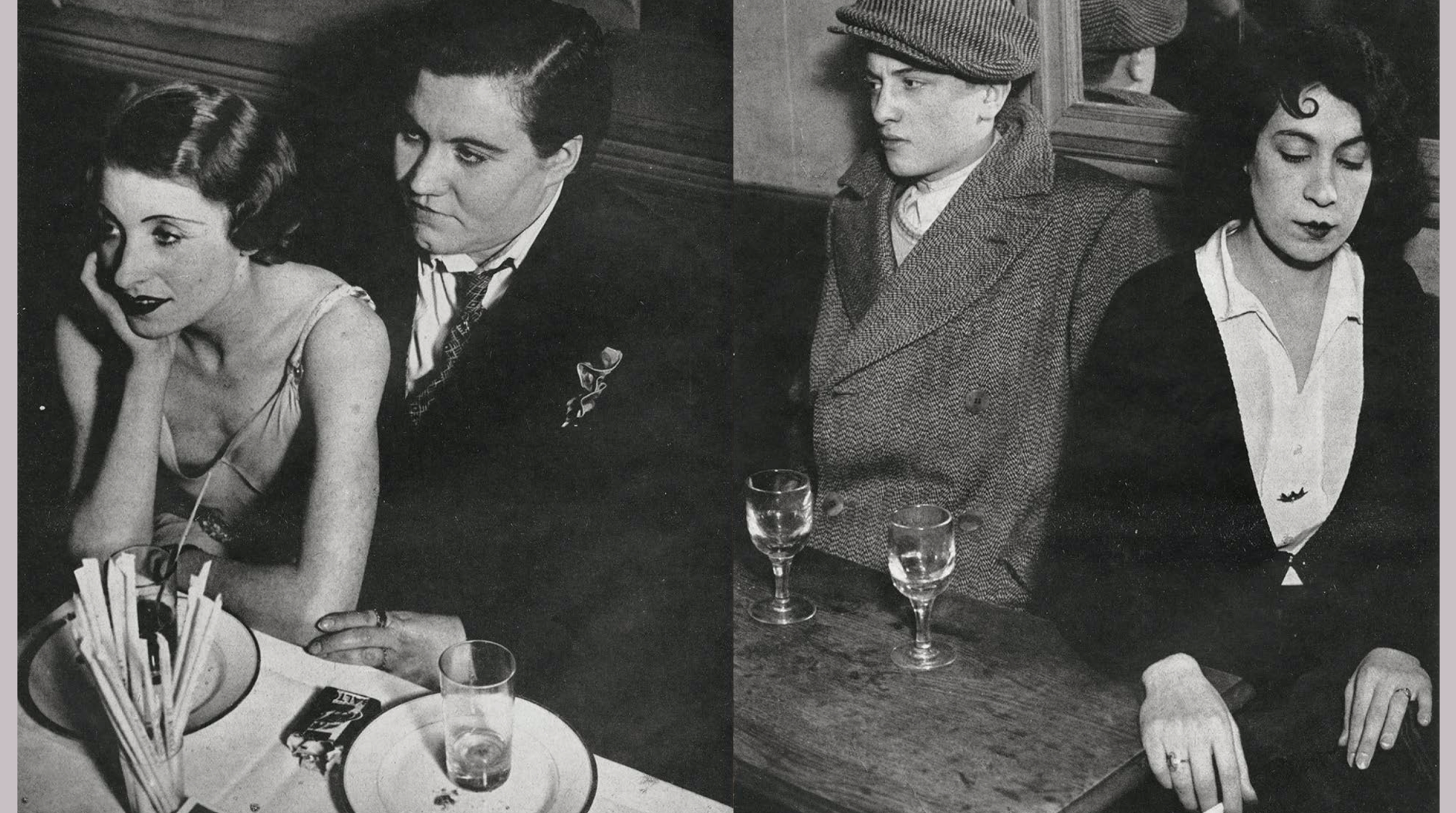 July 2021
delpire & co presents
at the Rencontres d'Arles, the exhibition
"NEUF de A à Z".
and publishes in a limited edition the 9
issues of NEUF.
13 rue de l'abbaye — Paris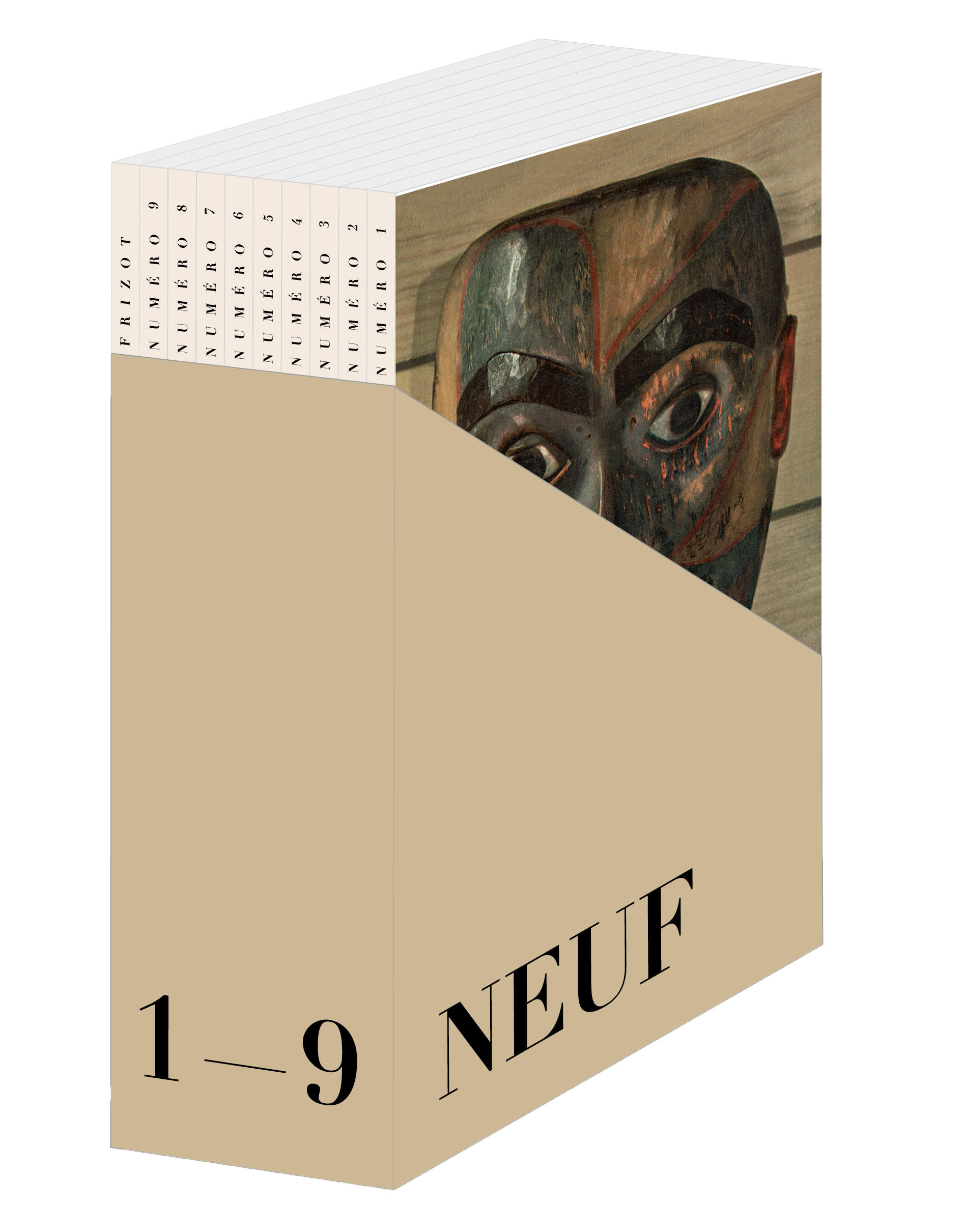 A HISTORIC BOX SET
- Facsimile edition of the 9 issues of the journal
- Re-issue of the essay by art critic Michel Ragon, Expression et Non-Figuration, published by the "Éditions de la Revue NEUF" in 1951
- Edition of an essay in French and English by photography historian Michel Frizot, close collaborator of Robert Delpire, in an illustrated volume.
- 826 pages, dimension 215 X 281 mm,
ISBN : 979-10-95821-33-5
Public price 149,00€
Box sets available from July 1st
https://neuf.delpireandco.com/wp-content/uploads/2021/03/delpire-NEUF-1-COUV1.jpg
https://neuf.delpireandco.com/wp-content/uploads/2021/03/delpire-NEUF-1-1-23.jpg
https://neuf.delpireandco.com/wp-content/uploads/2021/03/delpire-NEUF-1-2-25.jpg
https://neuf.delpireandco.com/wp-content/uploads/2021/03/delpire-NEUF-1-3-26.jpg
https://neuf.delpireandco.com/wp-content/uploads/2021/03/delpire-NEUF-1-4-27.jpg
https://neuf.delpireandco.com/wp-content/uploads/2021/03/delpire-NEUF-1-5-31.jpg
https://neuf.delpireandco.com/wp-content/uploads/2021/03/delpire-NEUF-2-couv1.jpg
https://neuf.delpireandco.com/wp-content/uploads/2021/03/delpire-NEUF-2-1-60.jpg
https://neuf.delpireandco.com/wp-content/uploads/2021/03/delpire-NEUF-2-2-55.jpg
https://neuf.delpireandco.com/wp-content/uploads/2021/03/delpire-NEUF-2-3-56.jpg
https://neuf.delpireandco.com/wp-content/uploads/2021/03/delpire-NEUF-2-4-67.jpg
https://neuf.delpireandco.com/wp-content/uploads/2021/03/delpire-NEUF-2-5-68.jpg
https://neuf.delpireandco.com/wp-content/uploads/2021/03/delpire-NEUF-Michel-Ragon-COUV1.jpg
https://neuf.delpireandco.com/wp-content/uploads/2021/04/delpire-NEUF-ragon-5.jpg
https://neuf.delpireandco.com/wp-content/uploads/2021/03/delpire-NEUF-3-COUV1.jpg
https://neuf.delpireandco.com/wp-content/uploads/2021/03/delpire-NEUF-3-1-96.jpg
https://neuf.delpireandco.com/wp-content/uploads/2021/03/delpire-NEUF-3-2-99.jpg
https://neuf.delpireandco.com/wp-content/uploads/2021/03/delpire-NEUF-3-3-102.jpg
https://neuf.delpireandco.com/wp-content/uploads/2021/03/delpire-NEUF-3-4-113.jpg
https://neuf.delpireandco.com/wp-content/uploads/2021/03/delpire-NEUF-3-5-116.jpg
https://neuf.delpireandco.com/wp-content/uploads/2021/03/deplire-NEUF-4-COUV1.jpg
https://neuf.delpireandco.com/wp-content/uploads/2021/03/delpire-NEUF-4-1-136.jpg
https://neuf.delpireandco.com/wp-content/uploads/2021/03/delpire-NEUF-4-2-146.jpg
https://neuf.delpireandco.com/wp-content/uploads/2021/03/delpire-NEUF-4-3-148.jpg
https://neuf.delpireandco.com/wp-content/uploads/2021/03/delpire-NEUF-4-4-159.jpg
https://neuf.delpireandco.com/wp-content/uploads/2021/03/delpire-NEUF-4-5-167.jpg
https://neuf.delpireandco.com/wp-content/uploads/2021/03/delpire-NEUF-4-6-168.jpg
https://neuf.delpireandco.com/wp-content/uploads/2021/03/delpire-NEUF-5-COUV1.jpg
https://neuf.delpireandco.com/wp-content/uploads/2021/03/delpire-NEUF-5-1-194.jpg
https://neuf.delpireandco.com/wp-content/uploads/2021/03/delpire-NEUF-5-2-197.jpg
https://neuf.delpireandco.com/wp-content/uploads/2021/03/delpire-NEUF-5-3-201.jpg
https://neuf.delpireandco.com/wp-content/uploads/2021/03/delpire-NEUF-5-4-207.jpg
https://neuf.delpireandco.com/wp-content/uploads/2021/03/delpire-NEUF-5-5-219.jpg
https://neuf.delpireandco.com/wp-content/uploads/2021/03/delpire-NEUF-6-COUV-1.jpg
https://neuf.delpireandco.com/wp-content/uploads/2021/03/delpire-NEUF-6-1-247.jpg
https://neuf.delpireandco.com/wp-content/uploads/2021/03/delpire-NEUF-6-2-244.jpg
https://neuf.delpireandco.com/wp-content/uploads/2021/03/delpire-NEUF-6-3-261.jpg
https://neuf.delpireandco.com/wp-content/uploads/2021/03/delpire-NEUF-6-4-263.jpg
https://neuf.delpireandco.com/wp-content/uploads/2021/03/delpire-NEUF-6-5-280.jpg
https://neuf.delpireandco.com/wp-content/uploads/2021/03/delpire-NEUF-7-COUV-1.jpg
https://neuf.delpireandco.com/wp-content/uploads/2021/03/delpire-NEUF-7-1-311.jpg
https://neuf.delpireandco.com/wp-content/uploads/2021/03/delpire-NEUF-7-2-299.jpg
https://neuf.delpireandco.com/wp-content/uploads/2021/03/delpire-NEUF-7-3-302.jpg
https://neuf.delpireandco.com/wp-content/uploads/2021/03/delpire-NEUF-7-4-308.jpg
https://neuf.delpireandco.com/wp-content/uploads/2021/03/delpire-NEUF-7-5-305.jpg
https://neuf.delpireandco.com/wp-content/uploads/2021/03/delpire-NEUF-8-COUV-1.jpg
https://neuf.delpireandco.com/wp-content/uploads/2021/03/delpire-NEUF-8-1-340.jpg
https://neuf.delpireandco.com/wp-content/uploads/2021/03/delpire-NEUF-8-2-341.jpg
https://neuf.delpireandco.com/wp-content/uploads/2021/03/delpire-NEUF-8-3-342.jpg
https://neuf.delpireandco.com/wp-content/uploads/2021/03/delpire-NEUF-8-4-351.jpg
https://neuf.delpireandco.com/wp-content/uploads/2021/03/delpire-NEUF-8-5-357.jpg
https://neuf.delpireandco.com/wp-content/uploads/2021/03/delpire-NEUF9-COUV1.jpg
https://neuf.delpireandco.com/wp-content/uploads/2021/03/delpire-NEUF-9-1-807.jpg
https://neuf.delpireandco.com/wp-content/uploads/2021/03/delpire-NEUF-9-2-808.jpg
https://neuf.delpireandco.com/wp-content/uploads/2021/03/delpire-NEUF-9-3-824.jpg
https://neuf.delpireandco.com/wp-content/uploads/2021/03/delpire-NEUF-9-4-825.jpg
https://neuf.delpireandco.com/wp-content/uploads/2021/03/delpire-NEUF-9-5-383.jpg
https://neuf.delpireandco.com/wp-content/uploads/2021/03/delpire-NEUF-9-6-387.jpg
https://neuf.delpireandco.com/wp-content/uploads/2021/03/delpire-AFFICHE_Brassai.jpg